How Much?! The Priciest Commercials Ever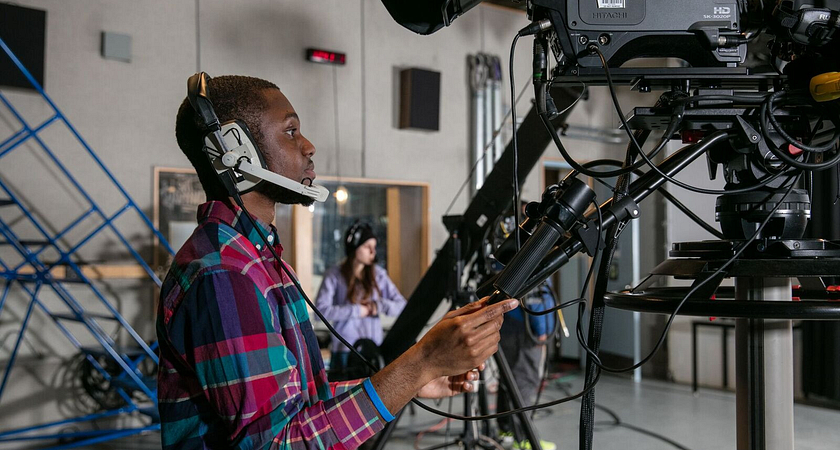 Your favourite show is about to reveal who the killer is when suddenly you're seeing kittens selling toilet paper. Before a music video plays on Youtube, you watch celebs selling jeans. And every once in a while, a tearjerker will go viral on social media. Ah, commercials. For the past 75 years they have been used to advertise every product imaginable and are an important part of the marketing arena. But while commercials only last an average of 30 to 40 seconds, they can help retailers sell a lot of products. As a result, they aren't always the cheapest form of advertising. Take a look at what companies have dished out to ensure their marketing stood out.
1. Chanel
In 2004, Chanel paid a whopping $33 million to produce a commercial for its signature perfume, Chanel No. 5, starring Nicole Kidman and Rodrigo Santoro. Directed by Baz Luhrmann, at two minutes long it forgoes the 30 to 40 second trend and you might remember it because it was made to look like a movie trailer. The concept is that Kidman is a movie starlet running away from the paparazzi and Santoro is a waiter. As she escapes the flashing bulbs, Kidman hops into a taxi that Santoro is already in. The two fall in love. Kidman alone was paid $3 million for her part, reports entertainment site The Richest.
2. Guinness
2007 was the year in which Guinness spent $16 million to celebrate its 80th birthday. The company, known for its dark brew, shot the commercial in Argentina. In the advert, consumers see an entire village partake in the tipping of objects in a domino-like effect, starting with dominoes and including cars, tires, padlocks, suitcases, crutches, chairs, and almost anything that can be found in a village. Finally, the star of the show, a pint of Guinness beer, is revealed. While it features no celebs, the concept, setup and resources caused the commercial's over-the-top price tag.
3. Bush
$14.2 million. That's how much former American president George W. Bush spent on a single advertisement during his electoral campaign in 2004. In the one-minute long ad, Bush tugs at Americans' heartstrings by featuring the daughter of a woman who was killed during the 9-11 terrorist attacks. Testimonials from the girl's family and friends are shown as Bush embraces her. What created the $14.2 million price tag, according to TopTeny, was that the commercial ran on major American networks for a number of days in a row.
If your interest in marketing goes well beyond TV commercials and you already have some sort of background in the area, consider taking your career to the next level with Centennial College's Marketing - Corporate Account Management. It prepares you for more of a behind-the-scenes role to ensure clients are satisfied and to craft specialized marketing plans to meet the needs of any account. To do so, students are trained in prospecting, networking, relationship building, closing and post-sales activities.
By Izabela Szydlo