Why Digital Marketing Matters — More Than Ever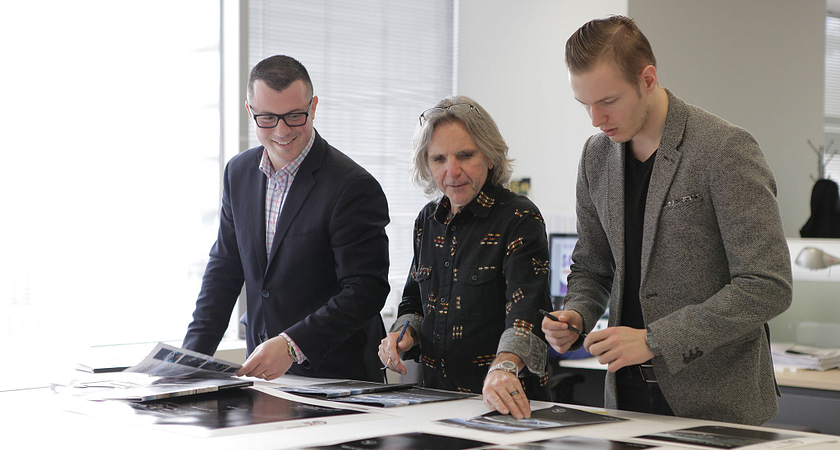 Has your screen time gone up since the COVID-19 pandemic hit? If it did, you aren't alone — and it's a statistic attracting the attention of digital marketing professionals. According to the Vanier Institute of the Family, which conducts and publishes research, as early as April a survey revealed that 41 per cent of adults in Canada were already on social media more often than prior to the start of COVID.
For professionals in marketing jobs, such numbers present an opportunity to ensure their clients' products and services are seen by the right people at the right time. In fact, Forbes Magazine reports that businesses are becoming more reliant than ever on their digital marketing strategy. Here are a few reasons why.
No In-Person Events: For those in marketing jobs that focus on corporate account management, meeting clients in person is a staple. These marketing niche roles focus on building relationships with corporate clients to drive revenue growth and gain market share for their companies. They are particularly important in the business-to-business (B2B) world. Account managers often rely on "the annual circuit of trade shows and exhibitions to network and build customer relations," reports Forbes. With limitations on travel and in-person events, digital marketing is the most likely way companies will supplement the types of exchanges in-person events offer. This could mean more social media marketing, virtual events, content marketing, and SEO and influencer-led campaigns.
Digital Marketing Popularity: Even when the COVID-19 pandemic is over, digital marketing will continue to reign supreme because it has already been taking over the marketing field. In 2019, Canadian advertisers spent $6.36 billion on digital ad campaigns, and by 2021, internet ad expenditure in Canada is forecast to surpass $7 billion U.S. dollars, according to Statista. That same year, 66.8 per cent of Canada's population accessed social media. This number is projected to increase to 81.5 per cent in 2025. Hubspot, meanwhile, in its Ultimate List of Marketing Statistics for 2020, reports that the number of global social media users is expected to reach almost 3.43 billion in 2023. As a result, a lot of focus is being placed on digital marketing. For example, 70 per cent of marketers are actively investing in content marketing, roughly 80 per cent of those focused on marketing niches such as email marketing have reported an increase in email engagement over the past 12 months, and with its 2.6 billion active users, Facebook is the primary content distribution channel for marketers today.
Authentic Engagement: Unlike traditional billboard or TV ads, digital marketing gives those in the many various marketing jobs the opportunity to authentically connect to their consumers. It reaches consumers in a more direct way that allows for an exchange — and this can lead to lead generation, building brand reputation, earning consumers' trust and, ultimately, attaining consumer loyalty. Statista reports that, "in late 2019, consumers in Canada were asked about their digital brand communication preferences. According to the survey results, the majority of respondents were comfortable and willing to receive brand and company communication via e-mail. Social media was an acceptable communication channel for 58 per cent of Canadians in 2019."
Students in Centennial College marketing certificate programs such as Marketing - Corporate Account Management (Optional Co-op) and Marketing Management are learning about digital marketing and non-digital marketing trends, practices and applications. This holistic approach gives them an advantage in opening the doors to marketing jobs such as account manager, advertising executive, sales coordinator and marketing manager in various marketing niches.
By: Izabela Szydlo