Behind the Designers and Models: Fashion Business and Management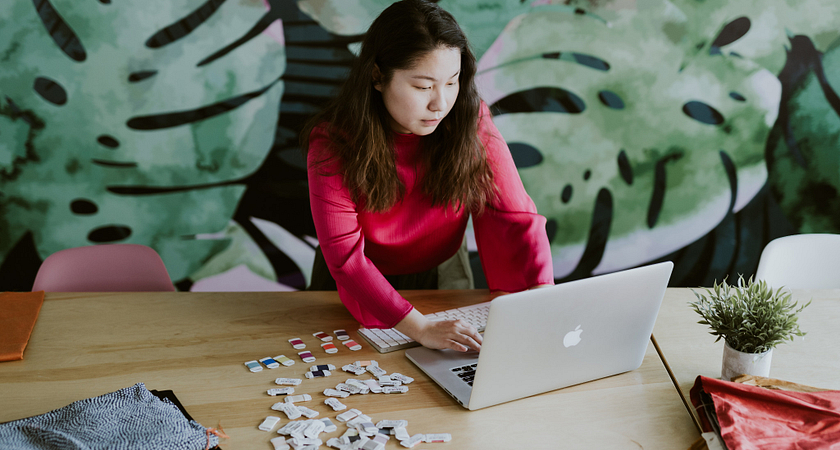 Chances are you have a favourite sweater, pair of shoes, a dress, a t-shirt or another item among your clothes that you adore. Whether it's a vintage thrift store find, a designer item or something mass produced, it's still fashion. But while we're all pretty familiar with forward-facing aspects of fashion such as designers and models on runways, what's often not as publicized is the business and management of this industry. Let's go behind-the-scenes to see what makes the fashion world go 'round.
Who Are the Major Players in the Fashion Business?
Alexander McQueen, Coco Chanel, Naomi Campbell and Gisele Bundchen are household names. But there are many professionals involved in fashion who are not designers or models. They run the gamut from visual merchandisers who entice you to go shopping at a particular store by designing and creating attractive visual displays for retail outlets to retail analysts whose role it is to help maximize the profit potential for a brand. Retail analysts, according to The Balance Careers, "improve cash flow and increase profit margins by analyzing inventory risks and opportunities and implementing inventory allocation strategies." There are also lots of other professionals who play a crucial role in fashion such as: retail managers, product developers, show producers, technical designers, fashion writers, import merchandizers and supply chain coordinators. Just as there are many roles, there are many areas of the clothes sector such as product development, marketing, trend forecasting, domestic and international sourcing, and retail management and merchandising.
While there are many careers and career areas in fashion business and management, all you need to enter the industry is one program. Centennial College's Fashion Business and Management program is a two-year diploma that offers a comprehensive approach to the subject matter. You'll learn how fashion and design have evolved and in turn how that's impacted the relationship with designers, producers and retailers. You'll examine the design and manufacture process, management fundamentals, financial practices, marketing and retail promotion strategies, and how today fashion takes into account ethical, sustainable and innovative practices for leadership in global fashion industry. The program will also cover  current design trends and technologies to predict sales dynamics for fashion products and services
What are Today's Fashion Industry Themes?
Each year, The Business of Fashion and McKinsey and Company release the annual State of Fashion report. While the report measures growth and the prevailing "mood" of the industry, it also explores 10 themes that will define the global fashion industry. In 2020, the report's themes range from "Next-Gen Social" and "Sustainability First" to "Materials Revolution."  When it comes to NextGen Social, the reports acknowledge that fashion players will need to rethink social media strategy and find ways to maximize their return on marketing spending. This, State of Fashion, says may be achieved through, "attention-grabbing content…deployed on the right platform for each market, using persuasive calls-to-action and, wherever possible, a seamless link to checkout." The "Sustainability First" theme, meanwhile, examines how fashion needs to take more meaningful action and regulatory compliance in terms of environmental responsibilities in order to face up to consumer demand for transformational change. A focus on materials science for new fibres, textiles, finishes and other material innovations to be used at scale makes up the "Materials Revolution" theme. It urges fashion brands to explore alternatives to standard materials to include "rediscovered and re-engineered old favourites as well as high-tech materials that deliver on aesthetics and function". This may definitely change the way we think about and approach clothes shopping.
Written by: Izabela Szydlo 
Resources
https://www.betterteam.com/visual-merchandiser-job-description
https://www.businessoffashion.com/articles/intelligence/the-state-of-fashion-2020-bof-mckinsey-report-release-download
https://startupfashion.com/4-important-fundamentals-of-a-lasting-fashion-business/