QUESTIONS
P.O. Box 631 Station A
Toronto, ON, M1K 5E9
Tree Plantings
Tree Plantings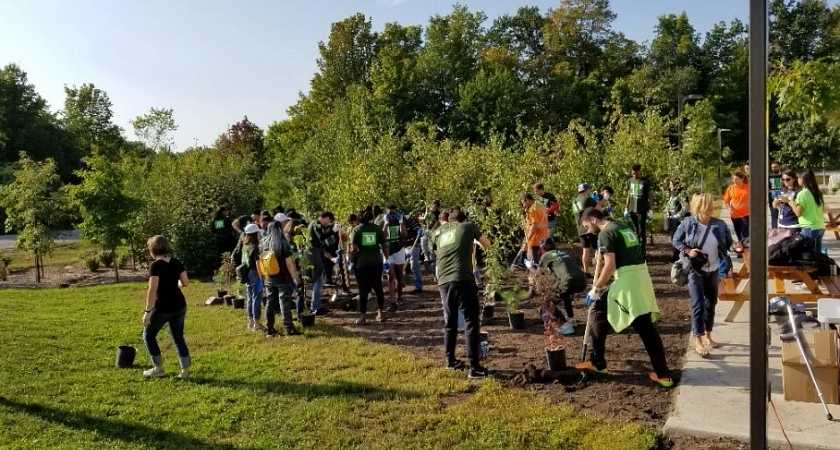 Our forests play an essential role in the fight against climate change; during photosynthesis, trees absorb CO2 and release oxygen back into the air, and store carbon in their leaves, stems, trunks and roots. Our urban forests and green spaces play an important role by providing a habitat for our city's wildlife and also mitigate the 'heat island effect', in which urban areas see significantly warmer temperatures than their surrounding rural areas due to human activity and less green space.
Centennial College is committed to increasing our outdoor greenspace and canopy cover in support of the City of Toronto's goal to reach 40% tree canopy cover on public and private lands. In 2019 alone, Centennial College staff and students planted over 150 native trees and shrubs to its campuses, in partnership with TD Tree Days and MPS Property Services.
Opportunities to get involved with campus clean-ups will be shared with the college community. If you have an idea for an event or project to support the college's conservation work or would like to submit your contact information to be directly notified of our next event, please email sustainability@centennialcollege.ca.