Filling the digital gap: How the experts at Google helped create our Digital Engagement Strategy program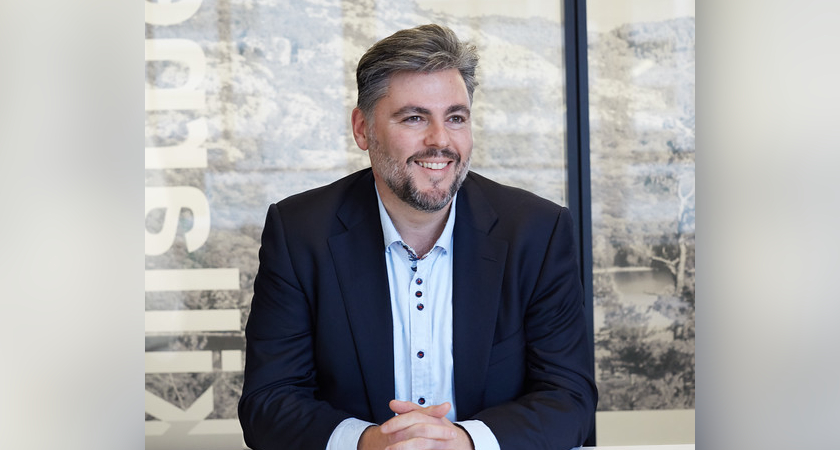 It's a changing, technological world, with a changing job market, and in order to ensure our students are able to secure the newest jobs in the newest industries, Centennial College is constantly updating its curriculum with new programs based on the job market and technological trends. One of those new programs is Digital Engagement Strategy, focused on bringing marketing to the online sphere. This program was created to fill a need in the workforce, meaning there are jobs out there for trained graduates. To make this program relevant to the current marketplace, we assembled a team of experts. One of those advisors Christos Nikitopoulos, Head of Agency Development at Google, who helped shape the program into what it is. Here's where he came from, and the experience he (and Google) will bring to the program.
A lengthy career
"I worked for agencies, broadcasters and now a digital company," Christos says of his lengthy career. "I started way back in the agency side, after university, and I've worked with CBC, Rogers, Bell, Shaw, pretty much all the traditional broadcast publishers. Now I've moved into the digital side, and I've been with Google Canada for almost two years."
Part of his work in Agency Development is working on business relations between customers and agencies, as well as leading a sponsorship team that works to translate marketing ideas to the digital landscape. But another part of his job is education.
"Part of the group I lead here at Google is an education team," he says, "and we work with agencies on levelling up their skills and talents so they know how to use the tools, how to be better digital practitioners." That's where Centennial College came in.
Teaming up with Centennial
Digital Engagement Strategy as a program exists to fix a skills gap, one that experts like Christos were noticing in the career field.
"We saw a gap in the new hires coming into the market, and how ready they were to be productive," Christos explains. "Their ramp-up took six to twelve months before they could really become productive digital marketers. So we reached out to a bunch of different post-secondary institutions and asked how we could help. At the same time, Centennial had reached out to us to see if we wanted to help be involved in their program. So it was kind of the meeting of the minds."
Because of this, Christos became involved in the Program Advisory Committee for Digital Engagement Strategy in order to help develop the program. "It was an easy marriage of where we saw fit, and where they were headed," Christos continues.
"Generally speaking, the curriculum we saw was still rooted in traditional planning and focus on things like television and magazines, and there was simply a need to close that gap once students hit the business world," Christos says of the educational trends he'd already noticed. "For me, this was also an opportunity to work with an institution like Centennial to create a curriculum with a real-world full-circle concept that gave people both hard skills and soft skills, so they're simply more ready to join a company and/or customer brand and be productive earlier. That's what I hope the program is going to do."
Creating the best program
Google wasn't the only professional organization involved in creating the Digital Engagement Strategy program.
"We sat at a table with Facebook, the Bank of Montreal, an analytics company and a bunch of others, and had a real sincere conversation on how we could make this program as good as it can be, so the students that come out of it are the best they can be," Christos says of his involvement with the Program Advisory Committee. "I don't think that happens as often as we'd like to think. Having a program that's reached out to the best people in the industry so they can deliver that same knowledge to students is unique."
"I hope what the experience of myself and others at the table will turn into is looking beyond the basics of the textbook," he adds. "For example, at the last program committee meeting, we talked a lot about storytelling and how the world is changing so fast."
As to what skills he ensured the program will offer? "The ability to be a storyteller and communicate is probably the best skill students can learn," he says. "We spent a fair amount of time trying to make sure that whatever they develop, they have the ability to communicate and have very flexible skills where they can adapt and thrive in an environment of ambiguity and in a scenario where whatever they do next year may be different from three years from now."
"Centennial's job is to serve up the concepts in an engaging way," Christos says. "They take it very seriously and do a lot of great things. But ultimately, it's up to the student to take that knowledge and apply it to the real world to network, to ask questions, take risks, do those extra things to make them successful." Thanks to his involvement, though, when Digital Engagement Strategy launches, its first curriculum of students will be given the solid foundation they need to succeed in the new digital landscape.
By Anthony Geremia