The Future is Digital: 5 Online Marketing Must-haves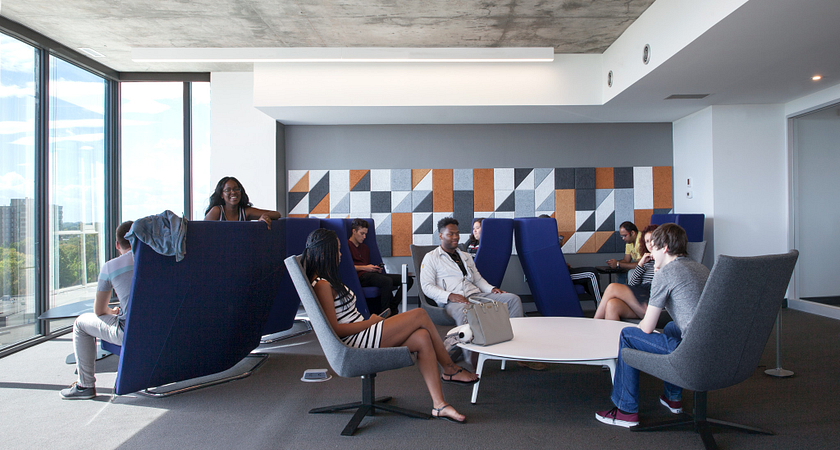 It's no secret that the digital landscape has dramatically changed our world and affected every industry — from music and media to clothing retailers. So any smart marketer or advertiser will tell you that companies are increasingly adding online marketing and advertising into their budgets.
In fact, according to a recent study by Nielsen and the Association of Canadian Advertisers, in 2016 half of all marketing professionals in Canada planned to allocate less ad spend to TV advertising than they did in 2015. Marketers also reported "incorporating more forms of digital advertising into their marketing plans than other forms of traditional media like print, radio and out of home" and digital's share of spend in 2016 was likely to increase across video, search and display.
But what goes into a successful online marketing campaign? First, let's look at the difference between marketing and advertising because that is important. Essentially, advertising is just one aspect of marketing. It's the ads that we see with babies that make us go, "awww" and then run out to buy a particular brand of diapers or adorable kittens selling toilet paper. Marketing also includes: public relations, media planning, product pricing and distribution, sales strategy, customer support, market research and community involvement.
Here are some must-haves of a successful online marketing campaign when launching a new business.
1. Email Marketing
It might surprise you that kicking it old school is still one of the most effective ways to promote your business. According to the smart folks of the advertising world, emails have by far the greatest return on investment of any marketing tool. In fact, the folks over at Silverpop, which provides marketing software, say when you send out an email, it yields 20.2 percent opens. In comparison, Facebook organic reach reached six percent in 2014 and on Twitter only eight to 10 per cent of your followers see your tweet. So, gather your list of contacts and get to writing — marketing style.
2. Social Media
I know. I just finished telling you that social media isn't as effective as emails but in today's world of marketing being present on social media is a must. This is your way of interacting with people directly so you can build a loyal "fan base" organically by sharing posts, photos and promotions. It is also a tool for public relations so people can see the human side of your business. Just make sure you respond — quickly! Forbes magazine says that customers of brands that respond to a tweet within two hours are more likely to: buy from that company (34 percent), encourage friends and family to buy its products (43 percent), are more receptive to its ads (38 percent) and are willing to praise or recommend the brand through social media (42 percent). Happy tweeting!
3. Content Marketing
In 2016, 77 percent of marketers increased their content marketing budgets. That's because if you aren't talking, you become irrelevant. One of the best ways to have your voice heard is by blogging, which allows you to incorporate written words with videos and sounds for a holistic content approach. The combination should always be relevant to your company (duh) but not direct. If you're a florist, tell me you Top 5 romantic flower choices for Valentine's Day rather than your shop's prices for those flowers.
4. Website Design
This one may seem obvious but in a world of social media networks a lot of people think they can overlook a proper site. You need a site, with an aesthetically pleasing design and your brand's personality integrated seamlessly. This is your essentially your brand's online storefront so people have to also be able to find your website, so get familiar with Search Engine Optimization.
If you are buzzing with cool marketing ideas but lack the skills you need to tie it all together and take online advertising and marketing field by storm, Centennial College offers a three-year Advertising and Marketing Communications Management program. The program even gives you the option to specialize in digital creative (or account management or media buying and planning). Maybe your creation will be the next award-winning marketing campaign! We also offer a two-semester Marketing - Digital Engagement Strategy Graduate Certificate program.
By Izabela Szydlo