Campus Safety: Five easy ways to prevent theft at school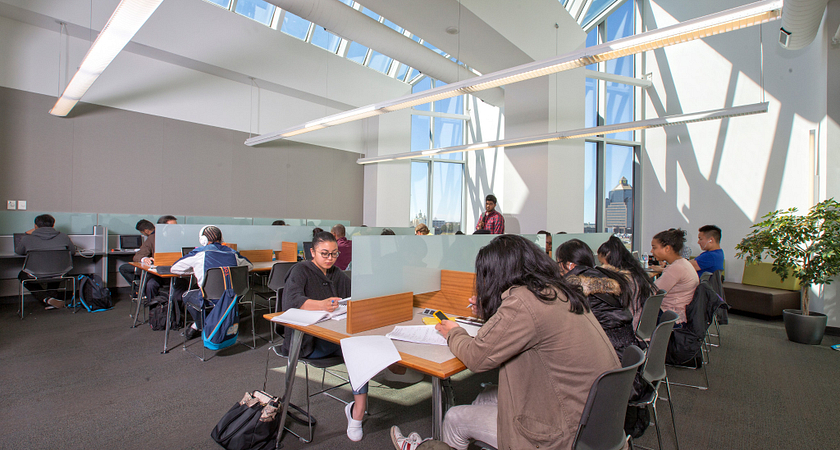 The other day, a friend of mine saw a student leaving their backpack on the ground outside the washroom when they went in. It made me think back to when I was in school, working in the library. I'd have plenty of strangers sitting next to me who'd ask me to "watch their stuff" while they left for a moment. I'd agree to it, but at the same time, I was there to do work, and if someone really wanted to snatch their laptop or purse, they probably could have.
Theft on college campuses is a regrettable fact you always have to look out for. However, it's easy enough to keep your possessions safe. Most thefts are just crimes of opportunity, and aside from simply being aware, there are a few other things you can do to avoid theft, thanks to tips from sites like Marketwatch and Consumer Reports, and my own experience.
1. Keep your valuables out of sight
When an item is out of sight, the chances of spur-of-the-moment impulse theft vanish. It's as easy as keeping your phone in your pocket and your laptop in your backpack. Similarly, if you don't really need something expensive or irreplaceable with you that day, keep it at home or in your dorm.
2. Invest in a locker
You can rent them on all of our campuses, and they're a good place to stash your valuables during the day, so you don't need to lug them around. Once again, you keep them out of sight. A full-sized locker rental is only $24 for two semesters.
3. If you're living on residence, lock your documents up
Along the same lines as getting a locker, getting a safe for your valuables is a good investment. Aside from expensive items like jewellery, you should also lock up financial documents, credit card statements, phone bills, and anything else that could be used for identity theft.
4. Never leave things unattended
I learned this one the hard way once when I had a bag with a digital camera in it stashed in the back seat of my car, while parked in downtown Toronto for an event. I left it to go get food, came back, and found the camera gone, with my window smashed. Even though I'd only been gone for a few minutes, that was all it took.
I think of it as a risk-versus-reward situation. If you're, say, in the library, and you have to slip away for a moment to use the washroom, you probably don't want to pack all of your things up and carry them with you for the sake of being gone for two minutes. But ask yourself if the risk of your laptop, phone or wallet is worth the reward of not having to pack up and carry them for two minutes, and go from there.
5. Public computers and unsecured wifi are, well, unsecured.
It's not just your physical possessions that you need to watch out for. Identity theft can be a concern, too. If you're using one of our free access computers, avoid doing anything financially sensitive, like banking. Meanwhile, if you're using your laptop, don't use the public wifi "CCwGuest" for any sensitive information. If you're a student, then you should have a login to our "CCwSecure" wifi network instead, a much safer option. While you're at it, keep tabs on your bank and credit accounts, and don't hesitate to call your bank and report any spending you don't recognize. As a bonus, here's how to make a good, easy to remember password for your laptop and accounts, thanks to XKCD.
By Anthony Geremia