QUESTIONS
P.O. Box 631 Station A
Toronto, ON, M1K 5E9
Locker Rentals
Locker Rentals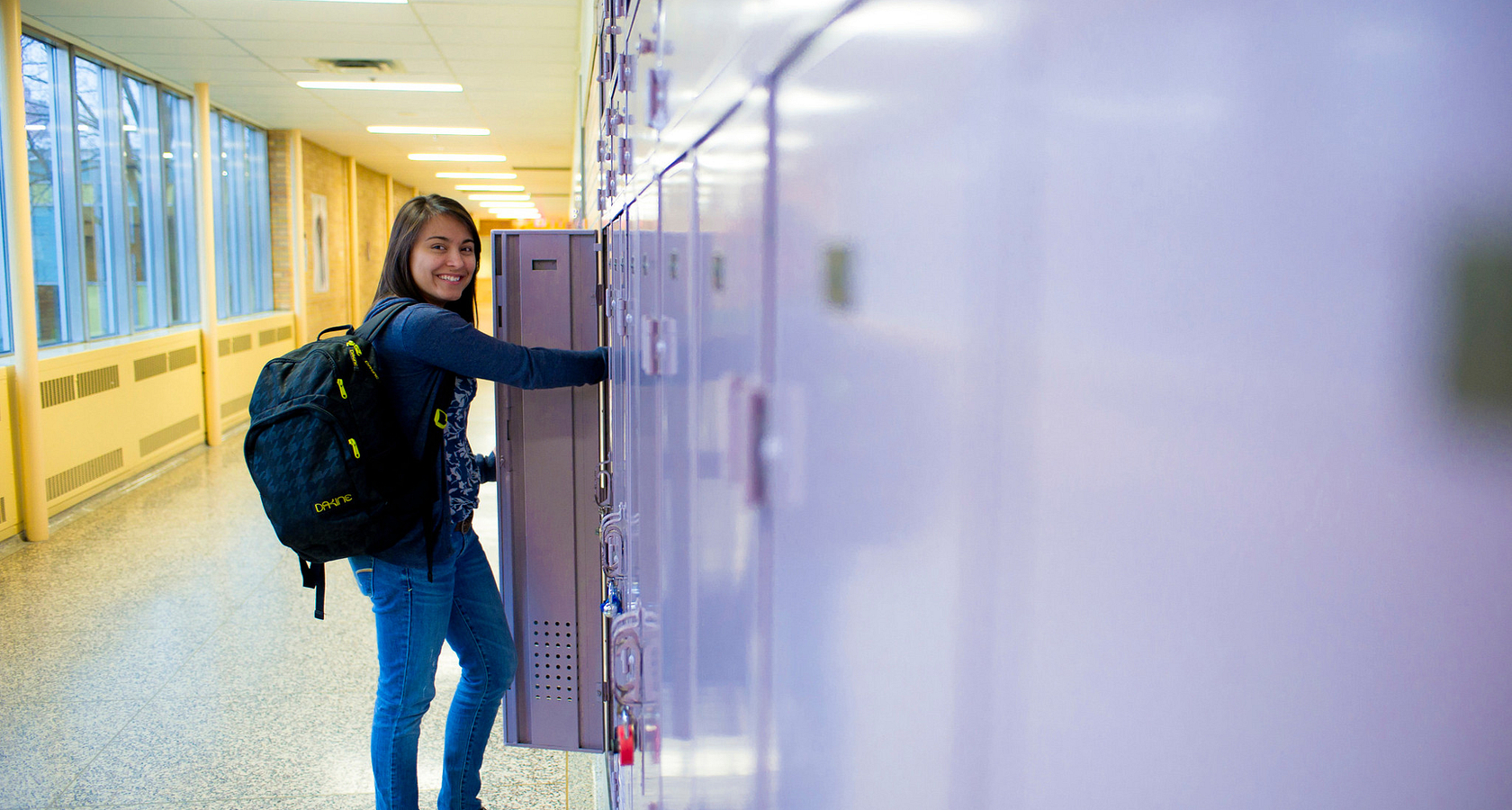 At Centennial College, you can rent a locker for a fee, on a first-come, first-served basis. You can arrange for a locker at your campus, when you first register for your classes online via myCentennial.
Locker rentals are available per semester for Fall, Winter and Summer, with the option to choose two semester rentals for rentals that begin in the Fall semester or Winter semesters.
Rental Fees
Full Size Lockers $12 per semester
Half Size Lockers $9 per semester
Please Note: Locker Rentals have been paused for the Fall 2021 semester. Students that have already rented a locker will receive a refund automatically (processing of refunds will take some time). Students who are on campus and require a use of a locker may self-select an unoccupied locker for use and must ensure all contents are removed by the last day of the semester.
Conditions
Locker rental agreements are terminated immediately upon official withdrawal from your program or after not registering as a full-time student for a semester. Locker rentals that begin in the fall semester will include the winter semester, with an option to extend your rental for the summer semester at an additional fee. Rentals that begin in the winter semester will also include the summer semester.
Please remember to clean out your locker by the end of the term.
Note: The College is not responsible for damage to, or theft of, contents of lockers. The College will dispose of contents left within 14 days of the end of an academic semester based on the length of the locker rental.
Locks that have been placed on a locker by someone other than the person who paid the locker rental fee are considered to be illegally occupied and will be removed. The contents of an illegally occupied locker will be held by Campus Security until the penalty fee is paid. The College will dispose of such contents within 14 days of the seizure.