What happens when a professor goes viral?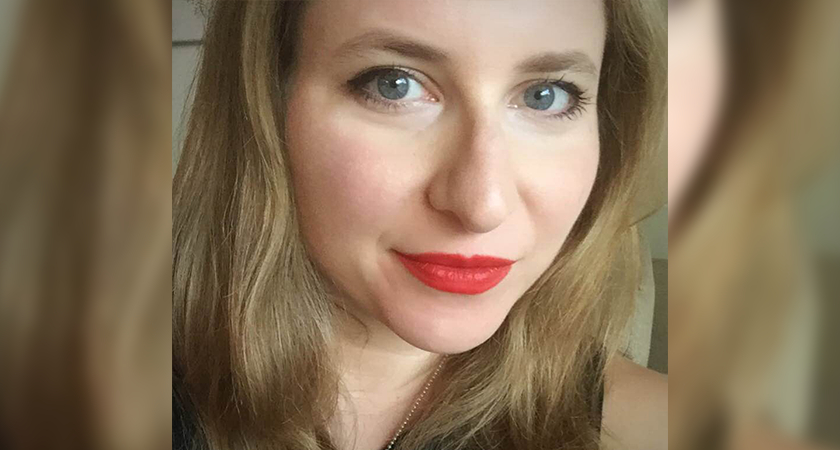 Jessica Langer has been in education for a decade, and has just started at Centennial College as a full-time professor in our Public Relations program. Before that, though, she taught a semester-long course in marketing at Ryerson University, where she unexpectedly earned viral fame. Upon leaving Ryerson, she sent a thank-you note to her students, full of life advice about success and failure, and how to keep going when confronted with setbacks. The note would be picked up by websites like Buzzfeed, where you can read it, and spread around the internet. Here's what going viral was like for her, and how she plans to use it to help students in Centennial College's public relations programs.
Going viral
Most immediately, Jessica plans to turn her five minutes of internet fame into a learning experience for her new students.
"One of the coolest things about this is that now I have a case study for my students," she says. "I can use it as an opportunity to teach about how we engage in public storytelling and how messages change as they're picked up by different outlets."
For example, the idea that she did this for every group of students was a result of the message changing. "I mentioned that I have in the past written notes like this," she explains, and then as Upworthy and A+ picked it up, it became: Jessica has a tradition of writing these things. I do have a tradition of thanking my students, I always thank them and always let them know how much I value them, and value the experience, but I don't think I've ever written an email quite like this."
"I didn't sleep much the first couple of days," she says about the experience itself. "It's interesting because I spend a lot of time teaching about digital content and about virality, so this is in some ways my professional area of expertise… and suddenly I'm viral!"
As to why she wrote the note? "There's been a lot of mergers and acquisitions, and a lot of turmoil within the industry," she admits, "and students are looking at graduating into this environment, and they're rightfully anxious, I think.
"Every person, no matter how successful, is going to have setbacks that devastate them," she continues. "Looking at these students, they identify themselves so much as high achievers, that I really wanted to help them understand that it's okay to fail, it's okay to have setbacks, and it doesn't mean that you're a failure. These things happen to everyone, and your worth is not dependent on anything outside of yourself."
Jessica's history
"I started teaching in 2006, when completing my PHD in London, England," Jessica says. "I loved it from the get go."
She taught courses as diverse as film studies and Japanese history ("I'm not sure why they put me in that class, but I taught it!").
Jessica would move back to her native Toronto in 2008, where she was Director of Communications at a private school and gave birth to the first of her two children. She made her way back into teaching, moving between Humber College, the University of Toronto, the Schulich School of Business, and Ryerson. While she was doing this, she also consulted for clients in PR and marketing.
"In 2011, I started a consultancy," she explains. "A couple of clients approached me and said 'we're interested in having somebody come in and do our social and digital marketing,' and I've been in that field for ages. My first job in Digital Marketing was when I was an undergrad in 2001. So I started a small consultancy, and then it grew into a bigger consultancy."
"I've taught at all of the major universities in Toronto," she says, "and now, to have the opportunity to take a full time professorship in this field is really the culmination of everything I've been doing for the last decade."
Coming to Centennial
"The reason why I'm leaving Ryerson is because I'm starting as a full-time professor at Centennial College," Jessica says. "I'm being hired on as the department's second PhD in PR, and I'm teaching in the Bachelors of Public Relations program."
"Barry Waite [Head of the PR program at Centennial College] reached out to me about the position," she says. "I know Barry through the industry, and I heard a lot about the program in general. I know Centennial's got a fantastic reputation. Barry certainly does, and in particular, the Bachelors of PR is one of the most exciting new programs in the field."
Teaching PR
"I've been in marketing for a very long time, but over time, I always ended up drifting to the PR side, and I'd find myself doing more public relations-specific work for clients," Jessica explains. "More than anything, PR is about telling a public story. It's about understanding and managing the public narrative for a company or organization, and understanding the public narratives that exist."
"My undergrad and much of my graduate work was in English literature and media studies, so I come to PR from the narrative side, not the business side," she says. "I learned the business along the way, but I've always been interested in public narratives."
"Public relations is really a story art, and I found that there was a lot in common with how I saw my professional practice and how Centennial views and teaches PR," she says. "That was one of the reasons that I decided to take the position."
Now that she has experience being viral herself, she can bring that experience to her students, along with giving them support when times are tough.
"I think that was the most gratifying thing of all," she says, "to know that my message to my students had helped so many people and made so many people feel better about themselves and their own lives."
By Anthony Geremia