Seven sweet secrets about marshmallows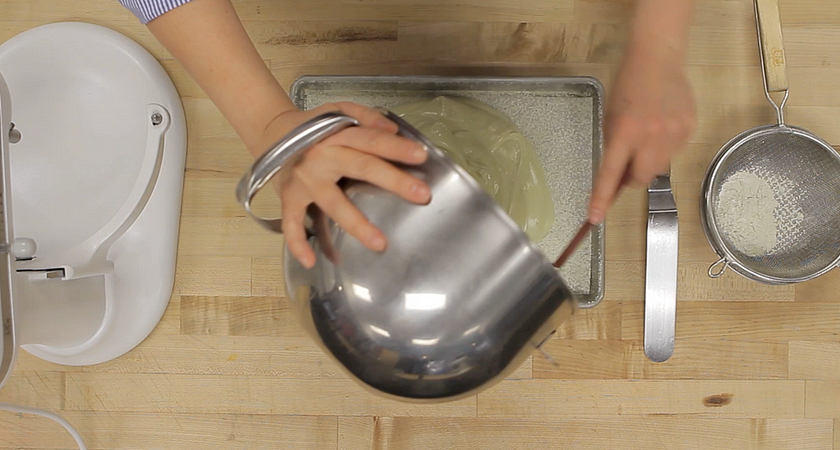 This week on eCooking, we'll show you how to make Marshmallows with Matcha.
If you're enrolled in one of our our baking programs, like Baking and Pastry Arts Management, you'll definitely be baking with this campfire staple sooner or later. But did you know that marshmallows have actually been around for thousands of years? Here's some more history and secrets behind this sweet baking ingredient, as learned from Mental Floss, Thought Co. and The Nibble.
It was named after a plant
"Marshmallow" seems like a strange name for the sweet, doesn't it? That's because when they were first created, they were made by boiling the roots of something called the Mallow plant, Althaea officinalis, which literally grew in marshes.
They were the food of royalty
When the first marshmallows were created by the Ancient Egyptians (really!) around 2000 B.C., it was considered to be a special privilege to be able to eat them. Only royalty and gods were allowed to.
We used to think they were medicinal
Another strange thing about ancient marshmallows: They were supposed to help cure ailments. The Greeks believed they cured sore throats, toothaches and bee stings (when applied as a salve). Arab doctors believed them to be anti-inflammatory, while the Romans considered them a laxative. All throughout the middle ages, the list of ailments they were supposed to cure ranged from insomnia and upset stomaches, to chest colds. Of course, nowadays, we know they're really good for the soul.
Their unique shape was part of the modern manufacturing process
Ever wondered how marshmallows get their shape? It's because of how they're made. The modern manufacturing process was first invented in 1948 in America, by Alex Doumak. Basically, the stuff marshmallows are made out of is pumped into a tube until it's solid, then removed from the tube and sliced into equal pieces. Speaking of the stuff it's made of….
Today, there's (usually) four ingredients
We don't use Mallow plants anymore. Instead, modern marshmallows are usually made of either corn syrup or sugar, gelatine, gum Arabic (a solidifying agent) and flavouring. Nowadays, some companies also make all-natural marshmallows using vegan gelatine and alternate sweeteners.
Where campfire roasting came from is a mystery
The earliest reference to that all-important camping tradition is in 1927, when the Girl Scout Handbook included a recipe involving toasted marshmallows, but it was clearly already a tradition before that. That same recipe is also the first reference known to a s'more (toasted marshmallow, chocolate, and gram crackers smushed into a sandwich).
Marshmallows are great for baking
Aside from s'mores, the Nibble gives other examples of what you can bake using marshmallows, including cookies, waffles, pancakes, pie topping and more. In our baking programs, you'll spend time making dishes like these in the kitchen labs in our new Culinary Arts Centre, learning fundamental baking skills. If you take the Baking and Pastry Arts Management program, too, you can become the one planning and executing the dishes in a bakery, making sure there's a little bit of marshmallow in everything.