Your Quick, Easy Guide to Registering for Your College Classes in 7 Easy Steps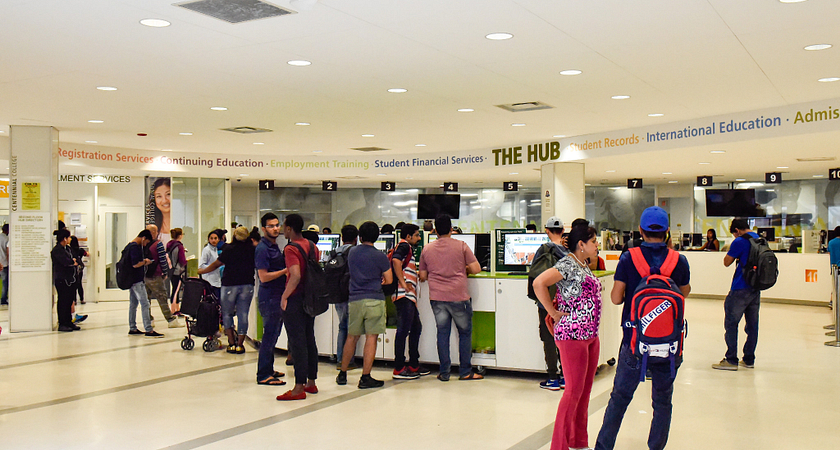 If you've signed up for a program at Centennial College, time's running out to finish one of the most important parts of getting started: Registering for your classes. Luckily, it's nice and easy to do so. If you haven't already, here's how to register for your classes, in seven easy steps.
1. Make sure your fees are paid
You can't register for courses if you still owe fees. At the very least, your deposit needs to be paid.  
2. Log into your myCentennial account
You can get there on the menu at the bottom of our main website (or just by googling myCentennial). Your username is your student number, and if you haven't already created a password, you can make one from your birth date (MM/DD/YY)
3. When logged in, select "registration."
You'll find this option right there on the main screen. After clicking on it, you'll be able to see your student status, register and pay fees, and view your timetable, in addition to what you're here for now.
4. Select "Build/change Timetable and Pay Fees"
You're doing the first one, of course. Once you get to the next screen…
5. Select the term you want to register for
You can do so using a little dropdown menu on the "Registration Term" screen, then hitting "submit."
6. Choose a block, and your single courses here
Here's the most important part. After selecting your term, you'll travel to a screen titled "Block or Block-locked registration." For most first-semester programs, you're picking a block of courses, instead of one at a time. If you have single electives you can select, this is also where you'll do it. So, pick a block, and any other courses that suit your schedule. However, some blocks might already be full, if you've taken your time getting this far.
7. Double-check everything
Once you've selected your courses, you'll be taken to the Registration Results screen on the next page, confirming your registration. If there are any issues, they'll be a part of the notes in red. Congrats, you're done! Now, make sure to check your timetable regularly for any changes in your timetable. If there's any issues, call 416-289-5300 or contact your success advisor.
By Anthony Geremia