How to turn what you love into a career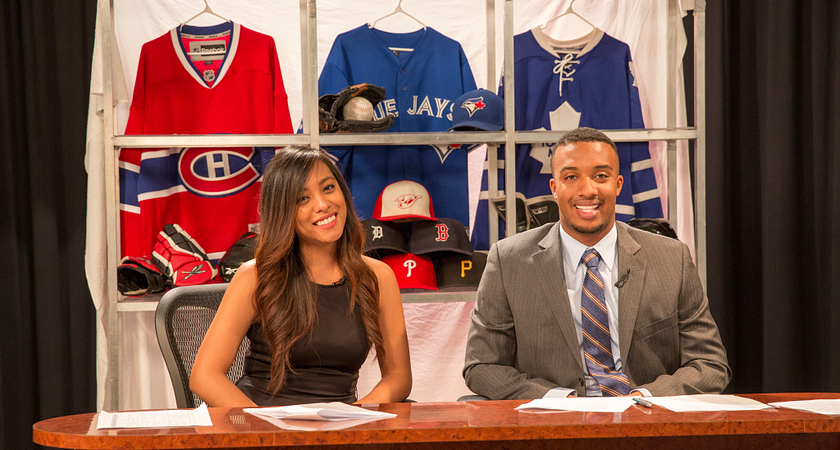 There's an old, folksy saying that if you do what you love, you won't work a day in your life. It's a tired cliché, but it's true. No one wants a career they don't like, and the best way to make sure you end up with a career you love is to make one out of your interests. If you were raised in Canada in the '90s, you might remember those TV spots that would air, asking you what "your thing" was. That's how you get a career you love: by figuring out what one of "your things" is (because there doesn't have to be just one), and creating a career around it. Here are a few common interests, and how you can turn them into a career.
Cars
Are you a fan of Fast and Furious? Forza? Grand Turismo? Were you one of the people watching Pimp My Ride back in the day? Or maybe it's your goal to own a collection of classic cars. If you know how the guts of a car function, you can make a career out of repairing and maintaining them, and we can make it happen with our extensive list of automotive programs that see you working in our automotive labs and learning the craft. You can even spend time outside the school and put your skills to the test with an employer with one of our apprenticeship programs. If you don't know how the innards of a car work, and just love the flashy exterior, well, there's a career there for you, too, with our Auto Body Repair Techniques and Auto Body Repairer programs
Video Games
Speaking of Forza and Grand Turismo, were you born with a controller in hand? Want to turn your love of games into your profession? With the free tools out there today, it's easier than ever to create an indie game and release it. It's standing out that's the problem. Luckily, we can help with that, by giving you the critical skills training you need to work behind the scenes in Game Development, Game Programming, or the related art of 3D Animation, whether it's on small indie titles or triple-A games from studios like the extremely Canadian maker, Ubisoft.
Movies and TV
Remember what I said about it being easier than ever to make games? That's also true for movies and TV, especially in the age of internet. Once again, it's standing out, creating a portfolio and having practical experience that will make a difference. Whether you're looking to be a creative type (in which case, we have Advanced Television and Film – Script to Screen), and write, or a technical type (for which we have Broadcasting – Radio, Television, Film and Digital Media), we'll give you the tools to succeed.
Writing
Are you a voracious reader? Have you been writing stories all your life? Maybe you'd like to make fiction of your own. Even if you're not into writing fiction, almost every industry with a public face needs people that can write well, so if language is a skill you have, it's a skill you can make a career out of with our Professional Writing program. At the same time, if you're more into the industry of literature, we can help you get a career in publishing instead. True fact: Centennial has one of the oldest and most respected publishing programs in Canada.
Sports and Fitness
Maybe you religiously follow a team. If you know the stats, the history and the intricacies of your game of choice, you might want a career covering it in Sports Journalism. On the other hand, maybe you're less of a spectator and more of a player, and hit the field regularly. To do that, you need to be in shape, and for some people, that's a lifestyle and a hobby unto itself. If you're into staying fit and being healthy, there's a career to be had in passing that knowledge on to others, through Fitness and Health Promotion.
By Anthony Geremia