Why Internships shouldn't be a dirty word: They help you get the job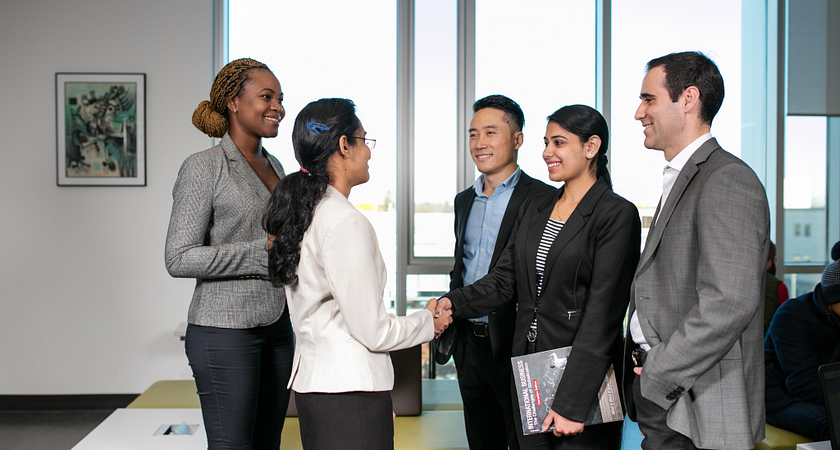 Most of the programs at Centennial College come with some sort of internship, field placement or co-op option. It's considered an important part of your college education, and an essential part of moving from education into a career. For a long time, there's a public perception around "internships," where they're seen as free labour for a company in the name of "experience." It's not menial labour, and the experience is important because it's the final stepping-stone to getting your career moving.
In short, here's why internships are important: They're an important step towards getting a job, and can teach life skills in a way that even the best classroom can't. Here's the long version:
There's experience that you can only get in an internship
When you're in college, you're learning about practical job skills, and you'll acquire those skills through projects, labs, and simulations. But even the best college program can't compete with the real world, which is why so many of our programs put you out there. The most important thing you are getting out of internships is field experience. You're taking what you've learned in school, and seeing how it works in the real world. More importantly, you're seeing what the day-to-day of the career you're taking part in looks like.
This experience can get you the job
The technical and industry experience you gain also looks good on a resume, as you can prove you've spent time actually working in the job you want. If you create anything while you work there, or are a part of any kind of project (and a good internship will let you do that), you can show it in an online portfolio.  It's a great way to conquer that problem of certain job postings requiring a certain amount of experience, and a great way to differentiate you from others in the job market.
There's more to take away than just that experience
While it's not necessarily a trial run for employment, doing your best and leaving a good impression is still important. Aside from experience, the most valuable thing you can pick up is career connections, in the form of a mentor, a professional contact, a good reference for a resume, or even just someone to chat with about your career once and awhile through email. While you won't always end up working where you intern, you can get to know the people that work there, and if you leave a good impression on them, and stay in touch, they may eventually help you into a career. At the very least, you should add them on LinkedIn.
The college will help make sure it goes well for you
Many of Centennial College's programs come with either internship or a co-op component as a part of the learning, and if they don't, our Career Services department can help set you up with one anyway. Centennial College considers it important that your internship is fruitful, and will work with you to help you find a placement that fits what you need. Not only that, but you'll stay in contact with your internship coordinator during your time there, to make sure your experience is a valuable one.
You're not going to be just grabbing a coffee and taking out the trash while the paid employees get back to work (though there's nothing wrong with being the one to do the coffee run occasionally). Remember, just as you're there to help out, the company has agreed to help you out by providing you with work experience. And, if all else fails, and you really do find yourself in an internship that isn't working out for one reason or another, you can take steps to fix it. Speak with your internship coordinator to see what can be done, and you might even need to find something different and more beneficial. A company that doesn't treat you.
By Anthony Geremia