Four ways to know that you're ready for a postgrad program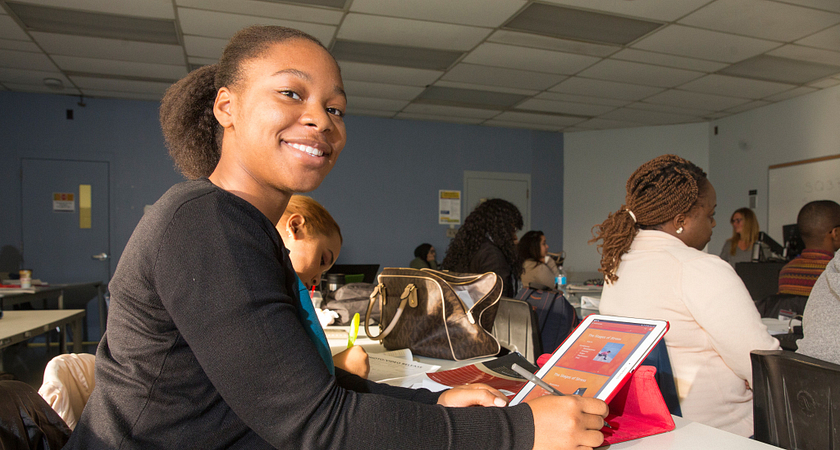 Going back to school can be a tough decision sometimes. It's easy to get into that mindset of "I finished, it's time for the next phase." But, when your career isn't going where you wanted, you find you're missing certain skills you need, or you've decided you want a change in direction, a Graduate Certificate Program could be the way to go.
I took a postgraduate program at Centennial College after being out of my Journalism program for a year. I'd found that the direction my career was going required a specific set of skills I lacked, and so I took the Corporate Communications and Public Relations program. Thanks to what I learned, and the connections I made as part of the program, I managed to get my career going, and so can you. Here's how to figure out if a postgraduate program at Centennial College is something you really need, and if you're ready
You have a good reason to go
The world of postgrads isn't a place for students who don't want to enter the real world, as its opponents would say. They do have one thing right, though: Taking one just because you think "more school is a good thing" isn't the best reason to take a postgrad. Instead, you need to go in with specific goals and expectations. You're there to pick up specific skills, or land a good placement opportunity, or network with professionals and fellow students.
You're ready to work
Postgrads are typically short, running for a couple of semesters. But don't be fooled, despite the short duration of the program, it's a lot of work, and requires dedication and focus. Postgrads are concentrated, intense work, that'll see you on your feet, practicing the specific skills you set out to learn both in school and in the field as part of your placement
You know exactly what you want out of it
When I took my Public Relations postgrad, I did it with a specific agenda: My career was leading me more towards that area than Journalism, so I specifically wanted to pick up PR skills, develop a network of people looking to get into the industry (my fellow students), and get a foot in the door through a field placement, all of which I did in the program. Going into a public relations program with a specific plan like that one, knowing exactly what you want to get out of it, is your key to success. Speaking of that, it leads into a larger attitude you need to have.
You're not there to passively learn.
Centennial College's postgrads will give you with the tools and connections needed to make your career ambitions happen, but it's a two-way street, and you need to be willing to pick those tools up and make the most of them. You're there to get job experience, specific skills and career connections, not just do the work, get your grade, and get a certification. What you do with what the college gives you is up to you.
If you know what you want, and you're up for the challenge, Centennial College's Postgraduate programs can help you get your career on track, get you the skills and connections you need, or help you change over to a different track. The choice is yours!
By Anthony Geremia