Why I took a Graduate Certificate Program, and how it gave me a career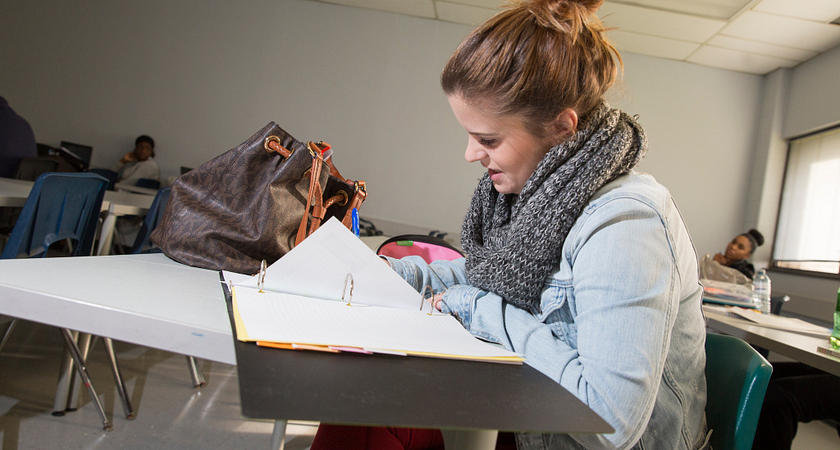 Looking for a way to get your career moving again, but don't want to reboot the education you already have? That's the situation I found myself in a few years ago, and it turns out a Graduate Certificate program was the answer. Specifically, Centennial College's Public Relations – Corporate Communications post-grad program. Here's the situation I was in, why I took a Graduate Certificate program, and how it finally connected me to a career.
My career had stalled out.
Straight out of high school, I went to school for Journalism, specifically Centennial College's joint program with the University of Toronto. It was a fine program, one that connected me to two different internships. But after a few years out of school in the field, my career hadn't really gone anywhere or even started. I'd only scored a couple of small, contractual gigs that were sort of journalism-related, and those had dried up, too. So, what was I supposed to do? One thing that I realized years later that had caused me trouble was…
I hadn't really done school the right way the first time around.
I wasn't really in the right mindset when I'd come to college straight out of high school, and had still acted like school was going to work the same way. I put in the work to get the highest grades on all of my assignments that I could, then went home, and figured once I graduated, I'd naturally transition into a job. I didn't really try to make any connections or network or try to get my career moving until after I'd graduated. This is why some people take a year or two off to transition from high school to college: They need to change what they think of school. So, when I realized that a few years later, I thought: Should I go back to school and try to do it right? There was one barrier that stood in my way…
I didn't want to start over.
We all take life at our own pace, and you're never too old to get an education, but the fact was, I didn't feel like I had the time, money or willpower to do another two, three, four years of school to try and get my career moving. Luckily, post-grads at Centennial College take only one year and build on what you already know, so it wouldn't require me to start over, but instead add something onto the education I'd already had.
Coming back, I knew what I wanted.
When I took my post-grad program, I was ready to do school right. I was there to get a career or at least find a path into one. The way to do that was to make connections, pick up practical skills, and connect to the industry before school was over. Luckily, the program let me do all of these things.
I was surrounded by like-minded, focused people.
There was a huge variety of people in my Public Relations classes. Every one was a different age, from a different place, and doing different things in life. However, they'd all come to the program for the same reason: They were serious about getting their career going. My classmates helped me as much as my teachers and the program did because we all wanted the same goal and all worked together towards it. And because there were less than 30 of us, I was able to get to know everyone.
It connected me to a career.
The most important part of the program, the reason that I took it, was to get my career going, and I managed to do exactly what I set out to do. Thanks to the program, I was connected to an internship at Centennial College itself, helping promote the school's applied research. I spent my time there using what I learned to make a name for myself, before managing to secure a job content writing just like this. And I know I'm not the only one from my class that managed to use what they'd learned to get a career in public relations.
There's plenty of other stories like this out there. Centennial College's Graduate Certificate programs are short, running for one year or less, and give you a chance for focused, practical career experience, and connect you with employers in the industry you're trying to enter. In other words, they're there to put you on track to a successful career. So if you need to reboot your career, want to give school another shot, and want to open up new career paths, a graduate certificate program could help you, too, just like it helped me.
Written By: Anthony Geremia