Here's what college students need to do to make sure they can get the job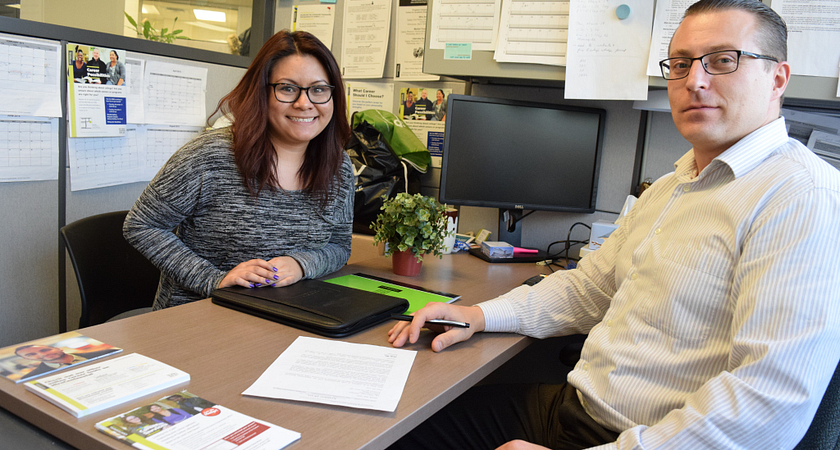 When school's over, you still need a job. And not just any job, but a job you want, in a career you want to advance in, that'll help you to achieve personal success. As a student, you're at college to get the skills you need to get your foot in the door, but it's up to you to walk in. Don't wait until you graduate to get started, though! The earlier the start, the best chance you have of hitting the ground running. The worst mistake a college student can make is to just assume that their career will just start automatically upon graduation. There's work you need to put in, otherwise complacency will kill your career. You need to start those wheels turning before your graduation day. Here's what you should be doing right now to get your career in motion.
Have a resumé and portfolio ready
First of all, make sure you have a resumé ready to go, even if you think you don't need one yet, and if you have one already, make sure it's edited and formatted. If you're having trouble filling in your resumé, any job can be counted as relevant experience, as can volunteer work, clubs you're a part of, or any notable school projects. If you used skills that could be relevant to the job you want, put it on there until it's long enough (two pages at the most). Either way, the goal is to have it ready to go by graduation. You can even go ahead and send it out before you graduate, just mark your graduation date as "anticipated."
Also, you should make a personal portfolio. To do this, take whatever you create in college, be it art, writing, audio, video, or any practical projects, document it and put it up online on your own website, along with a copy of your resumé. At the very least, it'll give your employers something to look at while they google your name, which is something they'll definitely do. Pick a free webhost like WordPress or Webs, find a setup that looks good, and make a profile. It doesn't have to be complicated.
Make those essential networking connections
Getting a job depends just as much on the human connections as the skills you have, which is where networking, or making connections with others in your industry, comes in. You can start with your program's instructors, since they're usually professionals in the field you want to go into, and can form the cornerstone of your network. Also, don't be afraid to reach out to instructors that don't specifically teach you, if they have relevant experience, by simply emailing them. Take the time to know your classmates, too, since they'll be working in the same circles as you, and probably have ideas, plans and contacts of their own.
Another good way is to simply get involved with school outside of class. For example, you can also join clubs at the school related to your career field, which you can add to your resumé, too, and use to meet people. This is also where field placements with partnering employers come in handy, which many of Centennial College's programs offer. During these placements, you can meet people in the industry you want to be in, get their emails, use them as references, and generally stay in touch. They may hire you down the road, or inform you of other opportunities in your industry. If your program doesn't have an internship, you should try and find one. If you can gain experience and contacts at a company, it's never a loss of time.
Clean up your digital footprint, and use it wisely
On the digital side, after making sure your social media presence is clean and professional, find some companies you're interested in working with, and follow their social media, as it's an excellent way to learn about them, and their corporate culture. Also, remember how I mentioned staying in touch with your classmates for the sake of networking? A good way to do it is to make a private Facebook group for your class. I did, and used it to keep in touch after school ended.
Make use of the College's resources
We're here to help! While you're at Centennial College, you can go to the Career Centre regularly, because there are resources there to help you develop your career. We have a Centre on every main campus. You can take appointments for career advice, or just do walk-ins. Two examples of the things they can do are help you write a resumé, then connect you with job-hunting resources. We also have an internal job board, HireCentennial, accessible on MyCentennial, full of companies specifically looking for Centennial College students and graduates. Have a look, see what these companies are looking for, and, as you near graduation, go ahead and start applying.
By Anthony Geremia