Thrive week: Tips for your mental health during the school year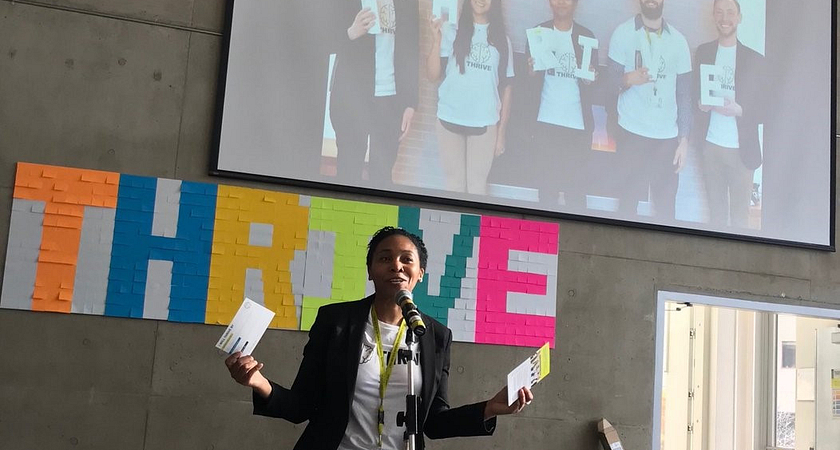 Every year, Centennial College dedicates a week to promote positive mental health and well-being for students throughout the year. The school is working to develop and implement services and programs designed to create a healthy learning and living environment. Thrive is also a mindset that fosters resilience and encourages conversations about mental health and healthy living. Positive mental health is an important aspect of your well-being. 
There has often been a stigma and shame associated with mental health issues. To combat this, we need to educate ourselves on mental health and talk openly on the subject with others. Not discussing mental health issues stifles people going through a tough time, making it harder for them to talk about it.
Thrive week will be held this year from October 28 to November 1. In preparation for Thrive Week, here are some mental health tips to help you through the school year.
Set realistic goals for the year
Schoolwork can come with a lot of stress. From doing what seems like an endless amount of projects, to putting pressure on yourself to reach your goals, there is a lot on your plate during the school year. To help make it a little easier to handle, it's a good idea to set goals for yourself. Decide what you want to achieve academically, professionally and personally, and the steps to achieve these goals. The point is to make sure your goals are realistic and attainable so that you can gain a sense of accomplishment when you reach your goals.
Access student services
While you may be able to handle your stresses on your own, it is always good to talk to someone and get new tips and tricks on how to manage the many aspects of your life. On our campus, there are many student services and resources to help your mental health. From counselling to accommodations, to worksheets, to events, there are many ways to take charge of your mental health.
Surround yourself with good people, and be social
In order to stay healthy, it is important to have strong family and social connections. During the school year, don't forget to reach out and make plans with your group of friends and family, or seek out activities where you can meet new people. It's not unusual to feel lonely even when surrounded by people on campus. That's why we need to have meaningful conversations with others and really try to connect.
Focus on the positive
Everybody has negative thoughts from time to time, but they don't have to consume you. Staying positive can be hard, but it is important for your mental health. Saying positive statements when you're feeling anxious can help get rid of that bad feeling and boost your self-confidence.
Go for walks
Walking has been proven to clear your mind and help you relax. Going for a quick walk between classes can actually help you prepare for your next class by refreshing your mind, getting you to step away from what you're dealing with and getting out of your own head.
Take care of your body
One of the best ways to maintain positive mental health is to take care of your physical health. Make sure to eat nutritious meals, avoid cigarettes and alcohol, drink plenty of water, exercise and get enough sleep. Overall, just make sure that you are working towards a healthier self.
Written By: Savanah Salazaar
Sources
https://www.thestar.com/life/insidersguide/2018/09/24/mind-power-10-tips-for-student-mental-health.html
https://www.uhs.umich.edu/tenthings
https://www.self.com/story/11-little-mental-health-tips-that-therapists-actually-give-their-patients