#CentennialTips on the post-pandemic careers you want to get into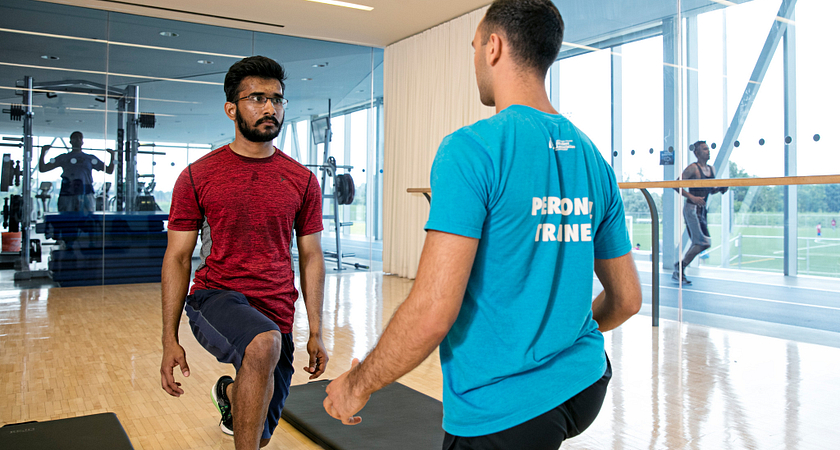 A lot of things have been changed by COVID-19, and that includes the working world. Even when the pandemic has passed, many of these changes may stick around – and not all of these have been negative. For one thing, there are some careers and industries that are now more important than they once were, according to CTV News, Colliers International, Forbes and Randstad. If you're looking for a career that's needed in the new working world, one of these fields might just be right for you.
Video games and interactive software
When people are stuck at home, distractions like video games are very important. Which is why games like Nintendo's Animal Crossing: New Horizons, Activision's Call of Duty: Modern Warfare, and EA's sports titles all proved to be bigger hits than expected, thanks to the timing of their release. Now's the time to get a career in games, and you can do so through Centennial College programs like Game Programming, Game Development, and Game Art. It doesn't just have to be games, either. Since we can't go out as much as we once did, virtual and augmented reality – letting us see and touch things without being there – is only going to become more important, which is why we also teach a course on it.
Automation and Robotics
A more automated workforce was already the future, but COVID-19 has made it clear that fewer human workers, and tools to keep workers socially distant from each other, are going to be an essential. This means that the design, engineering and maintenance of automated systems that you learn in our Automation and Robotics programs are great skills to have in the future economy.
Networks and Telecommunications
So many of us work and learn from home now, using Zoom, Slack and Skype, and many could stay there once things open again. And in order to make it all work, we're relying on the speed of our connections, and increased online access, including the rollout of 5G cellular technology. Telecommunications companies have to keep up with this new model of business and education connectivity, and provide stable internet service everywhere, including rural and remote regions of the country. That's why a career in computer systems technology and networking will put you in demand.
Cybersecurity
As essential jobs and services increasingly shift online, it's more important than ever to have a secure network to keep your information safe and your data private. More people working from home means more risk of phishing and cyber-attacks, generating a greater need for new ways to combat online fraud. It's a good thing that we have an entire Cybersecurity program that teaches you what you need to get into this growing career field.
Healthcare and Medication
If there's anything that the past year has shown us, it's that we need as many healthcare workers and skilled medical staff as we can get to keep our health system from being overwhelmed. Nurses and paramedics are particularly in demand, and those are two programs Centennial College is known for. At the same time, between COVID-19 and related health issues that come from it, prescription drugs are more important than ever. Being a pharmacy assistant is a complicated career, mixing healthcare with supply chain management, but it's something Centennial College can teach you.
Health and Fitness
Tied into healthcare is our need keep ourselves healthy when we're stuck at home, especially when the gyms are closed. That's why there's been a spike of interest in at-home fitness, conducted through the internet. On top of that, nutrition, workplace wellness and other physical wellness careers are also seeing a rise in demand. Getting an education in fitness and health promotion will help you get in with the organizations that want to keep their staff in top shape.
E-Commerce
When you don't want to go to the mall or grocery store, you turn to online shopping, another industry that's grown tremendously during the pandemic, and one that's likely to remain large as people grow comfortable shopping online. This means two things: A need for more businesses than ever to have a good online infrastructure, and a good supply chain to stock and deliver goods – yet another relevant program we teach at Centennial in the form of Supply Chain Management.
Banking and Finance
Between taxes, social programs and the tenuous state of employment, many Canadians need financial experts to help make sure their money and their future is secure, as well as access to all the support they're eligible for. There's plenty of careers in this field in our Business School, with our two-year Financial Services diploma program serving as a good example.
Public Relations
As businesses and institutions throughout Canada close their doors and shift to online or hybrid models, the people they serve have a record high amount of questions and support needs. If you're in communications, you're now a valuable link between the shifting nature of your workplace and your customers who need answers. In our Public Relations programs, you'll learn how to be the kind of communications pro that essentially every company and organization needs to navigate the pandemic and post-pandemic environment.
By: Anthony Geremia