The Elevator Pitch: What it is, and why you need one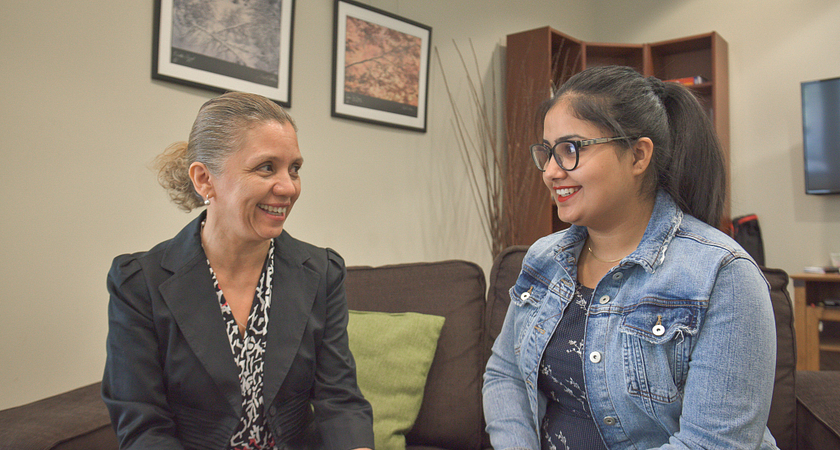 First impressions matter. According to Business Insider, it only takes seven seconds for that first impression to make a big impact on the person you are meeting. A positive attitude and a warm smile makes a difference, and it's a first step to starting out on your personal development journey. The elevator pitch - a short, snappy summary saying who you are and what you do - is a conversation starter, and engagement tool, and a key part of your first impression.
For the best elevator pitch possible, you need to keep it conversational in tone. Think of ways to advance the conversation right after delivery, plan answers in advance, and practice so your pitch sounds and feels as natural as possible. Confidence is also key. Focus on being self-assured and enthusiastic, so you standout compared to other candidates. While answering interview questions, monitor the pace of your voice, speak slowly and enunciate clearly.
Here are a few examples to get you started on your elevator pitch:
Hi, my name is Christina Duncan. I'm currently studying human resources management. I previously graduated with a BBA and majored in marketing. Human resources management appeals to me because it combines creativity and science, and there's always something new to learn. My goal is to work for a non-profit organization like 'Because I Am a Girl,' because I really want to empower others. How long have you worked in the non-profit sector?
Hi, my name is Anthony Keegan. I graduated from York University with a BA in communications and political science. I wanted to further explore the world of communications, so I enrolled in Centennial College's Public Relations and Corporate Communications program this year. When did you realize you wanted to work in communication?
Hello, my name is Rowena Smith! I have a major in software engineering, and I graduated from the University of Waterloo. I am currently working as a software engineer for a major pharmaceutical company. My dream is to one day work for a major Silicon Valley tech company, like Apple or Google. In my spare time, I love to play piano and cook. Have you always wanted to work in the tech industry?
There are many resources to support you through personal and professional development. For example, CivicAction's YouthConnect provides tips and tricks to help you build a great LinkedIn profile, practice your interviewing skills and even master your elevator pitch. You can check out their website for more information.
Meanwhile, all Centennial College students have access to Centennial College's Career Services for additional links and resources for networking opportunities and personal development through hirecentennial. With the help of these resources, you will become a master pitcher and be well on your way to making potentially life-changing network connections along the way.
By Christine Dyal, Sia Papdopoulos, Anya-Kaye Parkes and Robin Hyewoan Song