Centennial Storyworks students partner with FINCA Canada to launch #empowHER podcast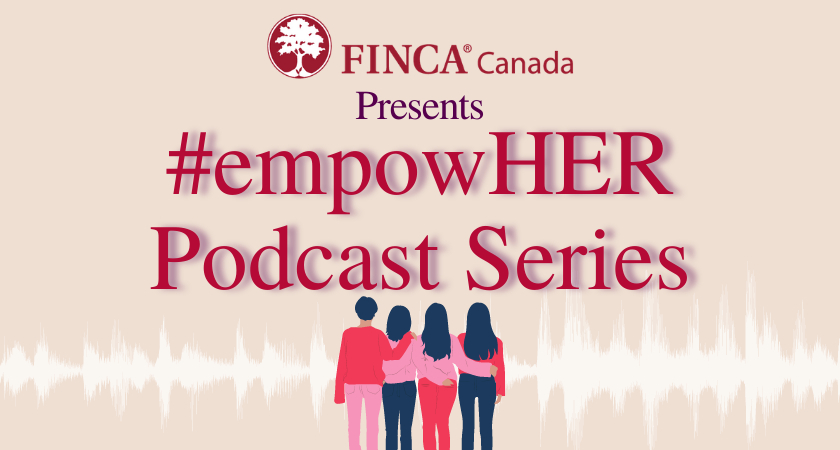 Storyworks is a special program for Communications, Media Arts and Design students at Centennial College that provides them with real industry experience and opportunities. For one particular Storyworks project, the 2021 class of Corporate Communications and Public Relations launched a podcast series highlighting the importance of financially empowering women, especially those in the developing countries, which is where FINCA works.
FINCA Canada is a not-for-profit organization providing women in Domincan Republic, Congo and Haiti with microfinance loans to start businesses and grow their local economy. This includes services like chequing and savings accounts, small loans, savings plans, insurance, money transfers, and other basic financial services.
As part of the Storyworks campaign, Centennial College students introduced FINCA Canada's very first podcast series, #empowHER. The three-part podcast series explored themes of gender bias and inequality that hinder women from receiving financial assistance and business opportunities in various markets around the world. The series also looked at the impact of COVID-19 on the business plans of these entrepreneurial women.
The series is hosted by CCPR student Hamzia Bawa-Zeba and features Drew Boshell, Executive Director of FINCA Canada and Linda Bryson, FINCA Canada Deputy Director. Additional guests include Nora Jeanne Joseph, founder of Radikal, a social enterprise that sources organic beauty, wellness and environmental products from various women cooperatives in Haiti, and Christine Dikongué , technology project consultant, co-founder and VP of the first and largest virtual Hackathon in Africa, AfricaHacks.
The Centennial College PR students kicked off the #empowHER awareness campaign on Feb. 23 with an #empowHER challenge on Instagram encouraging people to share stories and images of their favorite women entrepreneurs while tagging others to do the same.
The podcasts are available for listening on SoundCloud, and you can follow FINCA Canada for updates on Instagram, Twitter,  Facebook, TikTok, and LinkedIn.
By Christine Stolte