Getting the Message Out: The Role of Media Management Experts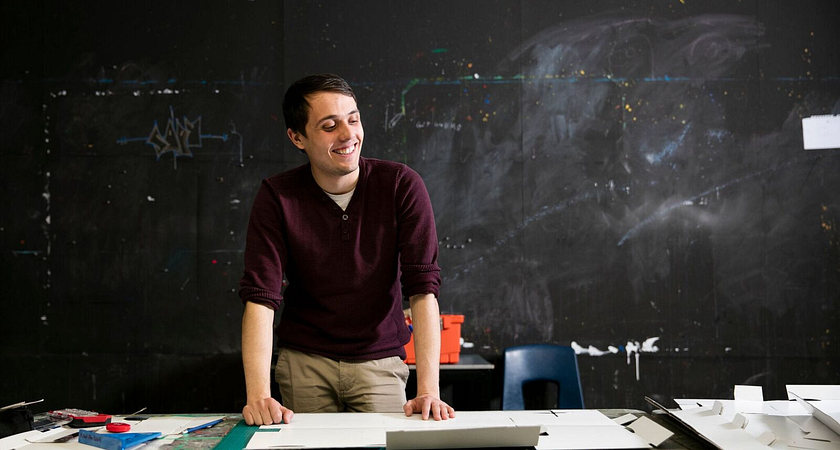 When we think of advertising, what most often comes to mind are creative ads that made us tear up or laugh out loud, huge billboards and, increasingly, social media campaigns that involve influencers telling us what we should buy. But did you know there is an entire industry within advertising that operates behind the scenes to get its clients' ads to the masses in the most effective ways?
Called media management, this segment of the advertising world deals with strategic media planning and buying. While you, of course, must have an advertising base, in this realm various roles deal with reaching target audiences, negotiating on behalf of clients, conducting industry-specific research through databases and various software, and more.
Here is a look at some of the cool roles within this industry and the personality traits that indicate you would be well suited for them.
Media Planner:
It's really important to identify which media platforms would best advertise a client's product or brand. A media planner combines his or her creative thinking with factual analysis to develop appropriate strategies to ensure brands or products reach their intended audience, according to UK-based Prospects, which has expertise in graduate careers. The role of a media planner could fall into preparation or implementation arenas. Those who work in preparation focus more on understanding clients' objectives, conducting research and analyzing data, presenting proposals and cost schedules to clients, and more. Meanwhile, implementation media planners make and maintain good relationships with media owners (think newspapers, magazines, websites), recommend media types as well as effective time spans and locations, and evaluate the effectiveness of campaigns. Creativity is important for this role, as is organization, the ability to research and analyze data, staying informed on the latest emerging media, great communication skills, presentation skills and more.
Media Buyer:
The space in which ads appear has to be purchased. Enter the media buyer. This person must be a top-notch negotiator because he or she keeps up with platforms and media channels and then determines which ones to buy into on behalf of the client and how much should be spent to do so. These guys often work with media planners. They combine their efforts to research and devise strategies before assessing and evaluating data that relates to the circulation and distribution of certain media channels, reports All About Careers. Then, of course, they buy the spot, whether that's a TV spot, an Internet banner, a broadcast advertisement or something else all together. It goes without saying that media buyers must be financially savvy because they are entrusted with a budget. Otherwise, money will be wasted on a campaign that didn't generate the projected sales. In addition to negotiation, networking and budgeting skills, a media buyer must also bring to the table the ability to work under pressure, creativity and problem solving skills as well as the ability to make decisions.
Digital Strategist:
In many ways, the potential of the Internet is still being discovered by various industries. But as companies adjust to the reality that digital is the future and the future is now, the role of a digital strategist within media management is becoming increasingly important. I'm sure you can guess one of the top traits the person who takes on this job must have: the ability to strategize. Thinking outside of the box is essential when dealing with the fast-paced world of the Internet and Fresh Gigs reports that a digital strategist in media management develops solutions to meet clients' brand objectives based on consumer insight and data. Trend spotting, in that case, is crucial as is familiarity with search engine optimization, creating tactics after checking key performance indicators and being able to measure success to ensure that brands are connected with the online world.
If you already have a background in advertising, you may want to consider taking your career a step further with media management. Centennial College offers a graduate certificate program called Advertising – Media Management that, in one year, will prepare you with the skills you need to launch a career in any of these roles. It focuses on consumer-driven communication channel choices for advertising messages.
By Izabela Szydlo