Bachelor PR student creates an Africentric camp for youth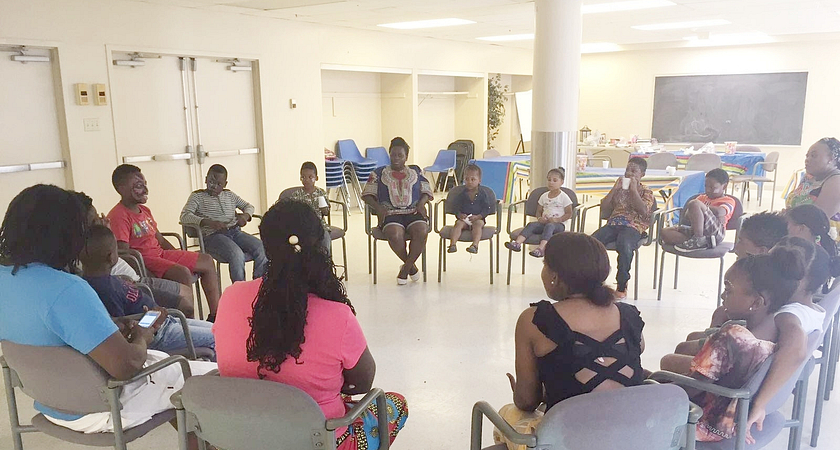 Kids at the Africentric Arts camp learn arts and crafts, storytelling, African history and drumming. (Francess Cowan)
In the summer of 2017, Francess Cowan's daughter left her "heartbroken."
Cowan, a proud 28-year-old from Sierra Leone and a Centennial Bachelor of Public Relations Management student, always tried introducing her 9-year-old daughter, Acacia, to African culture, dressing her up and doing her makeup.
One day, Cowan asked Acacia if she wanted to visit Sierra Leone.
Acacia was "scared of going there."
"I was disappointed… When I asked her, her immediate reaction went back to what she knows and what she thinks, which is the presentation [of Africa] in the media," Cowan said. "My next step was I felt like I have to try harder.'"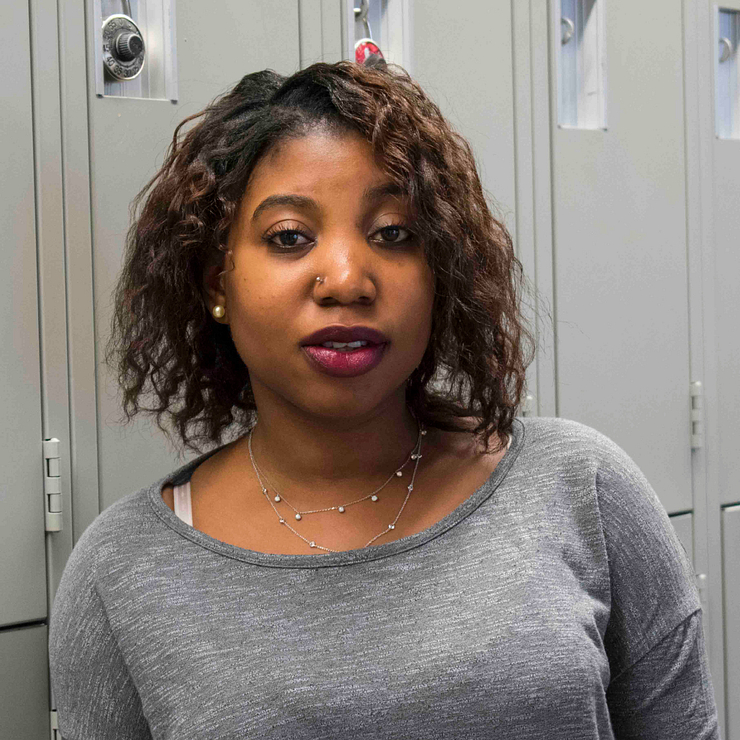 Francess Cowan realized children learn more in social gatherings, leading her to open Africentric Arts. Though she says the idea sounded easier in her head, it's one of the best things she's ever done. (Bobby Hristova)
So she scoured the web in search of a summer camp to help Acacia embrace her roots but found nothing.
Realizing she wasn't alone, she started her own camp.
"I realized it was something I really need to do," Cowan said. "I asked around to friends and I was shocked to the responses because of all the support."
She approached the local Sierra Leone community who introduced her to the Concerned Citizens of Sierra Leone.
Together, they launched Africentric Arts in August 2017 at York University.
Cowan says the skills she learned in her classes were invaluable.
"My design course helped me with flyers and promotion," she said. "My project management and social media helped me build a business stance."
The pilot program was a success, hosting over 30 kids daily and leading to a $3,000 grant from the Centennial Social Action Fund to continue the camp during the March break, this summer and potentially PA days.
I am so, SO ridiculously proud of my student @daprincessf, founder of Africentric Arts, recipient of a @CentennialGCEI Social Action Fund grant. Check out this feature about her on @CentennialEDU's website! https://t.co/9ggl0LFYMQ pic.twitter.com/buENRrL4JZ

— Jessica Langer, PhD (@DrJessicaLanger) March 9, 2018
Acacia has become Africentric Arts's biggest fan.
"She loves it. She enjoys it so much she's going to Freetown [in Sierra Leone] in December," Cowan said.