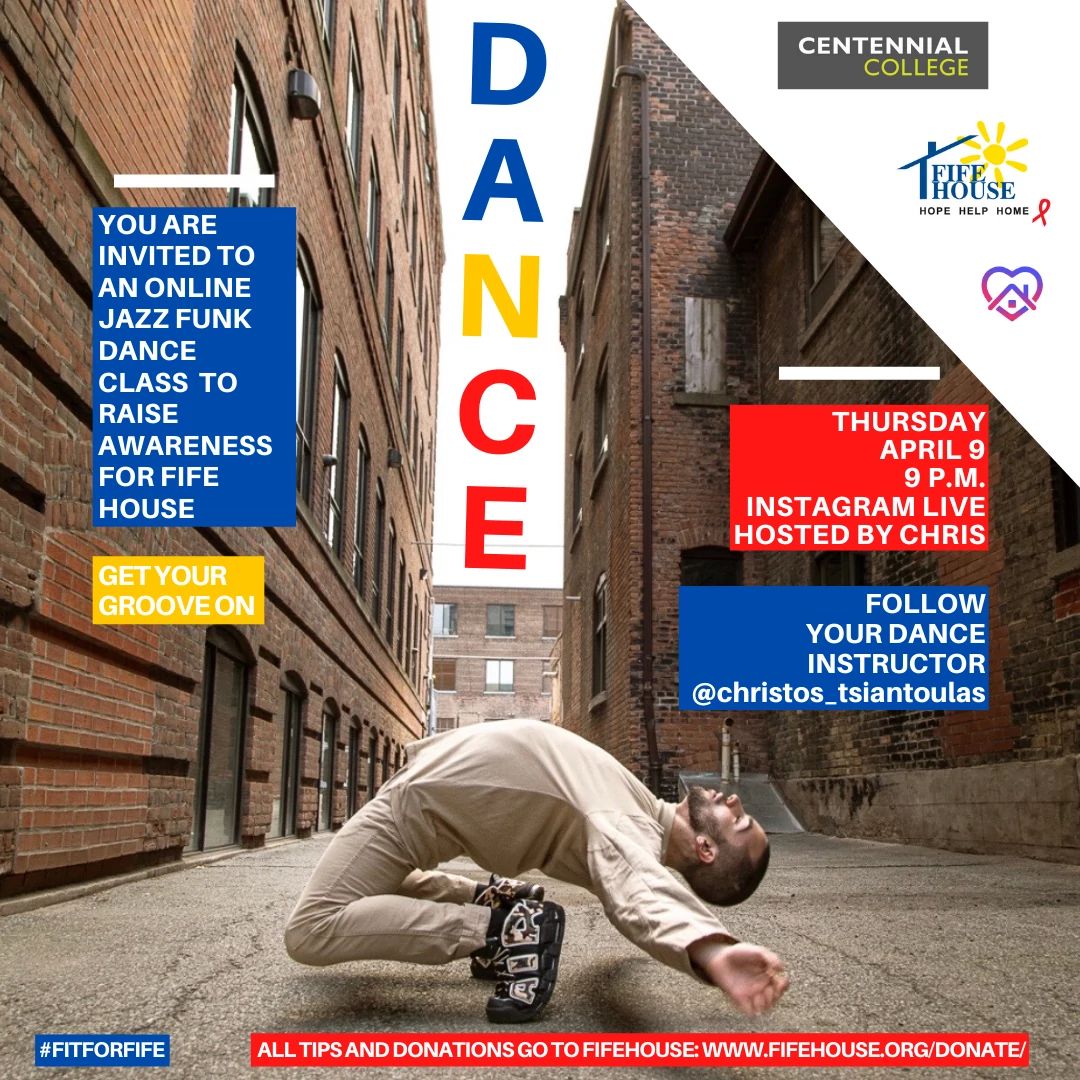 For the course Project and Event Management, Public Relations (PR) students had the task of breaking up into four teams to create events that would support local charities. Each group of about five students came up with an idea for an event. They then developed a proposal and pitched their ideas to their chosen charity.
Unfortunately, due to COVID-19, plans drastically changed and only one out of the four teams was able to continue (digitally) with their event. Despite this setback, PR students displayed an enormous amount of hard work and expertise, which is evident in the planning they all put into their events . Laurie Hall, the instructor of the course, says that this is one of the students' favourite courses of the term so it's unfortunate that they had to miss out on not continuing with their events. However, she says, "They were almost ready to launch their events and they prepared all of the promotional material and event pages, so they got a fair bit of practice." Although the events were not able to continue as planned, she says the students are "really well-equipped and when they graduate, they'll know all the steps to take."
The event that was able to continue had originally planned for an in-person dance lesson to support the charity Fife House. The group who called themselves the FabFive organized a jazz-funk dance class instructed by Toronto dancer Christos Tsiantoulas. Thanks to the power of technology and Instagram Live, the event was still able to continue and Christos led a lesson for those who joined the live stream event. All donations were sent directly to Fife House during the event and despite the change of plans, the event was a success. Raissa Gwiza, a member of this group says, "Project and Event Management is an interesting course and moving it online was a bit challenging for the team. By partnering with an amazing charity, Fife House, who are making an impact and helping so many during COVID-19, we stayed motivated to raise funds and awareness for them."
One of the groups that couldn't continue worked with the Canadian Public Relations Society. They organized a professional development industry and networking event about artificial intelligence in PR. Laurie says, "They sourced an amazing venue, they had a budget, and they had a social media calendar ready to go. They had done a lot of work by the time the news broke." The event has been postponed likely until the Fall.
Another group organized a game night at Time Capsule-a games café on the Danforth. The event was going to have a Harry Potter theme with a bunch of different props to make it look "Harry Potter-esque" in support of the Children's Book Bank. They invited people to donate new or gently used children's books that they could provide the charity. Students in this group planned for a photo booth and all kinds of games to play. When the event got cancelled, Laurie says, "The students went back to the client to say that they wanted to do a five-evening event online, and they were going to do different activities for the kids that normally use the Book Bank. But unfortunately, the Book Bank had something happen with their website and they were just really swamped with other things." 
The final group organized an Australian trivia night at a pub on the Danforth to support WWF- Australia and the wildlife impacted by the fires. Laurie says, "They were working with the music program and were going to have singers perform Australian music and then they were going to have an Australian trivia game." After the campus closed, Laurie says that they were going to work with the Daily Bread Food Bank due to food insecurity being such a large issue, especially with students. However, they realized the event they were going to plan strayed too far from the Australian trivia night event and it felt like the students were starting all over again. Due to time restraints and getting a new event off the ground, Laurie says students in this group are going to submit the work they did for the Australian event instead.
In regards to the continuation of their program, like other programs, the transition to online work has had some adjustment time. Laurie says, "The first week we came back, I was trying Zoom and Virtual Classroom and some people were like 'I just can't keep all of this straight'. One of the students, Sarah, put together a chart for everybody so you could see which class is happening when and how to log in. They really needed to have something scheduled and written down for them because they were a bit overwhelmed at the beginning." Thankfully, after a while, students were able to adjust to this change and Laurie says, "I can see from the other instructors that they are all able to move quite easily online. I think it's challenging, but they are getting used to it." 
Despite this change that the PR students and instructors have had to adjust to, the end of the term provided great opportunities for learning. Although some of the events they had scheduled for this course did not continue as planned, gaining this valuable experience will certainly prepare them for the future.
Congratulations on all of your hard work!
By Alexandra Few, Communications - Professional Writing Student