Meet our New Bachelor of Public Relations Management Coordinator Tulsi Dharel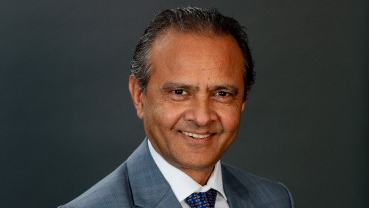 The Story Arts Centre welcomes Dr. Tulsi Dharel as the new Bachelor of Public Relations Management Program Coordinator. Dr. Dharel joined Centennial in 2007 so he is no stranger to Centennial or our campus.
In his time at the college, Dr. Dharel has been a faculty member at Centennial's The Business School, served on the College Council and in 2019 was elected as Academic Governor, where he continues to serve on the board's Governance Committee. Dr. Dharel has been a professor in the Bachelor program since its inception and has now taken on this new responsibility as Coordinator. He says, "Although I'm still involved with the business school this new responsibility will allow me to spend a lot more time at the Story Arts Centre." Dr. Dharel has said nothing but great things about the Story Arts Centre, and we can't wait to have him on this campus more often! 
Small but beautiful Story Arts Center @CentennialEDU I enjoy teaching here too. Great campus and environment!! pic.twitter.com/RJ7mAXVGce

— Tulsi Dharel (@wordofpeace) September 7, 2018
The Bachelor of Public Relations Management program is one of two degree programs at the college and a first-of-its-kind offering in Canada. The program follows the typical four-year Bachelor degree but includes a set of core business courses and a 14-week industry field placement to further enhance students' real-world experience before graduating.
Dr. Dharel says the program is working well and went on to explain that the breadth of knowledge the students get in the program really sets this degree program apart in the industry.
Whether you enjoy public speaking🎤, writing📝 or getting creative🎬. our Bachelor of Public Relations Management program is for you! Apply to this 4 year degree program today ► https://t.co/uzEeakA0QT

— Story Arts Centre (@StoryArtsCentre) April 11, 2018
By: Alexandra Few, Communications - Professional Writing student