Lessons to learn from COVID-19 for communicators
Canadians' relationships, according to a study done by Argyle, have improved during the COVID-19 crisis. What can communicators learn from this?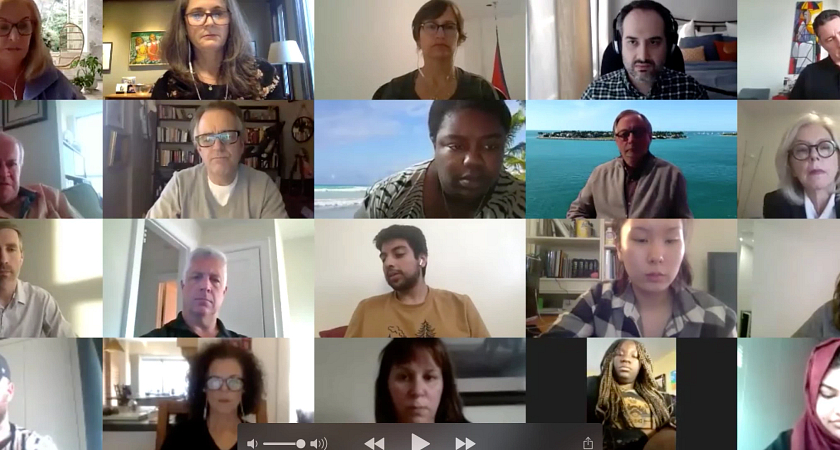 In-person networking may be on pause due to COVID-19, but relationship building sure is not. Program coordinator for the post-graduate Public Relations program, Donna Lindell aimed to engage students, alumni and applicants, during the self-isolation period that began mid-March. A three-part webinar series with industry professionals and members of the Program Advisory Committee offered opportunities to discuss new and evolving communications realities during COVID-19 as well as advice for aspiring communications professionals.
One session, led by Daniel Tisch, president and CEO of Argyle Public Relationships, one of Canada's largest PR consulting firms, discussed relationships during COVID-19 and how they have subsequently improved at bringing people closer together despite the distance. Canadians' relationships with family improved the most at 54 per cent [1] as did relationships with co-workers (27 per cent), employers (20 per cent), health care providers (22 per cent) and businesses (14 per cent).
At a time when little can be controlled, Tisch argued that one thing Canadian leaders and communicators can influence is their relationships. Relationship capital is a leader's most valuable asset; it will help influence consumer behaviour, including compliance for COVID-19 safety recommendations, while subsequently driving a company's positive reputation and success. For up-and-coming PR practitioners, knowing how to manage and measure relationships especially during a crisis is crucial. It is important to note relationships are not one-directional and instead must foster two-way communication. Fortunately for digital conversations, there are many tools available to help communicators connect with and understand their audiences especially when people cannot gather
Communicators should also note that relationships influence behaviour. The stronger the relationship, the more likely individuals will trust their leaders, engage with them, and follow their instructions. The results of Argyle's survey saw Canadians' relationships with all levels of government increase, suggesting added trust has been built during this time.  
Most importantly, what leaders say and do in a crisis and how they say and do it, builds relationships. The most successful leaders have been calm and confident under pressure while demonstrating that their values and actions go together just like the age-old saying – actions speak louder than words.
When this is all over, people will remember the governments, leaders and companies that did and said the right things during this time. The ones behind these meaningful messages are the communicators.
By Sarah Lasagna, Post Grad Public Relations Student
--
[1] Statistics used are net change = % improved - % declined from the Argyle Public Relationships Index