Faculty Profile: Dr. Chitra Anand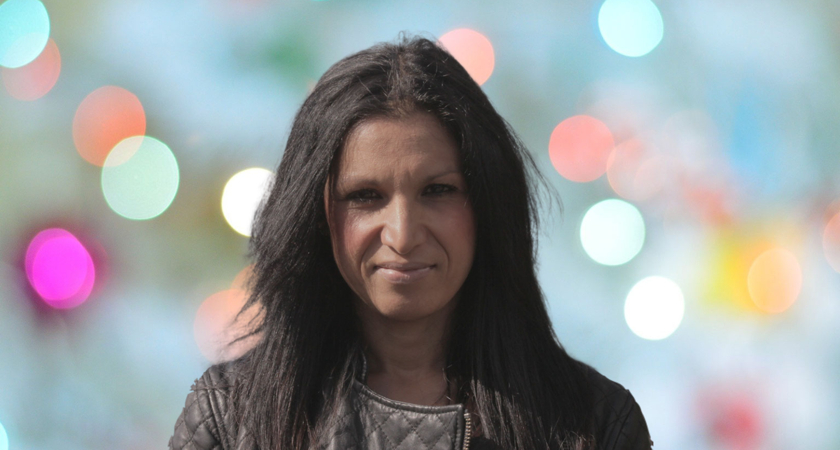 Dr. Chitra Anand has recently joined Centennial as a Professor in the Honours Bachelor of Public Relations Management program. She has over twenty years of experience in the technology industry, which has included taking on the role of Head of Public Relations, Communications, and Corporate Reputation at Microsoft Canada, Director of Marketing at TELUS, and Director of Operations at Open Text. She has also received numerous awards for the projects she guided for the aforementioned companies, such as the Canadian Public Relations Society Awards of Excellence, IABC Gold Quill Awards, and the list goes on. 
Chitra brings such immense knowledge and expertise to Centennial, which will undoubtedly translate into her students receiving an abundance of relevant and valuable information. Having taught at every College in Ontario except for Centennial, Chitra approached this opportunity with open arms. "The opportunity arose, and I thought that I am passionate about teaching and want to be able to give back and help shape the minds of tomorrow," she says.
Chitra is currently teaching three classes within the program, including a media, law, and ethics course, a thesis course, and a practicum prep course that focuses on career prep for the real world. She wants her students to know, "We will recover from this pandemic, and there's going to be a slew of opportunity when we do. Everybody has a role to play, and their skills are going to be absolutely critical in rebuilding the economy and the future."
Now more than ever, the importance of public relations has been reflected in how businesses represent themselves during this pandemic. Chitra says, "We're in such an interesting time right now, and public relations is front and centre of so much. I think [public relations] is a critical component to any business that is under-utilized and not utilized in the right way, as we can see in the crisis we are in right now. Creating connections with your audience is more important now than ever before, as well as being transparent and authentic. We are also overloaded with information, so there is a criticalness in providing reliable data and being great sources of information so that people can be better informed."
Chitra has led several discussions and conferences surrounding intrapreneurship – individuals that work within a company who express entrepreneurial qualities. She also has a book published called The Greenhouse Approach: Cultivating Intrapreneurship in Companies and Organizations, which has been used as the main source of reading for the Forbes School of Business MBA program. She is currently writing a second book on the topic of creative flow, which she says is really about focus. Since we live in such a distracted world, it directly impacts our ability to think, let alone think critically. "The idea of critical flow is really about centering your energy and your mind on the activities that you are doing so that you have more immersive experiences. When you have more immersive experiences, it creates new knowledge," she explains.
Chitra's wealth of knowledge is overflowing, and we are so excited to have her bring her experiences to Centennial.
Written by: Alexandra Few