Safety Watch App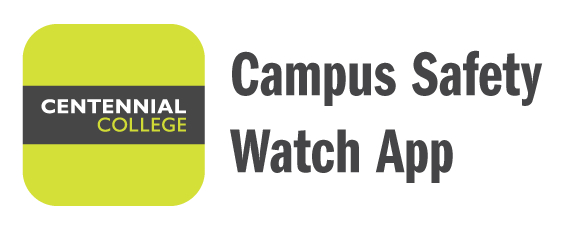 Download Now
In All Emergencies, Dial Ext. 2020 or 416-439-4357 (HELP)
General Service: 416-289-5000, Ext. 5240
Safety Resources
Emergency Help Line, Extension and Phones
In case of an emergency, use any Campus payphone or your cell phone for free to call the Emergency Help-Line at (416) 439-4357 (HELP), or from any internal college phone call ext. 2020. Please state your location and the nature of the emergency.
Emergency Phones are at various locations throughout our campuses. To use the phone simply press and release the call button once. The phone automatically calls the emergency extension. Simply state the nature of the emergency, confirm your location, remain on the line and follow instructions.
Classroom service phones are installed In each classrooms and labs. These may be used by anyone for internal calls or calls to 911. Important contact numbers have been provided at each location.
Public Access Defibrillators (AED's)
Deployed throughout each campus building are public access defibrillators. Known as AED's, these devices allow for immediate care for someone experiencing cardiac distress. They can be used by anyone in an emergency, as they are automatic and announce instructions. In the event they are used to assist someone in distress, notify 911 and Campus Security immediately.
Closed Circuit Television (CCTV)
There are internal and external cameras installed for the purpose of passive monitoring throughout Centennial. The staff operating the equipment has been instructed and is supervised in the responsible use of the CCTV systems.
Trespass Notices
All Centennial College facilities and grounds are private property. The College reserves the right to control access, and serve unwelcome individuals or groups with a Trespass Notice under the Trespass to Property Act.