Safety Watch App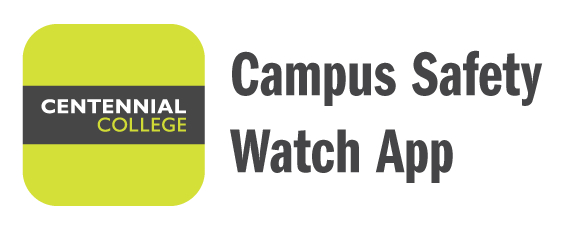 Download Now
In All Emergencies, Dial Ext. 2020 or 416-439-4357 (HELP)
General Service: 416-289-5000, Ext. 5240
Workplace Hazardous Materials Information System (WHMIS)
WHMIS is a Canada-wide system designed to provide employers and workers the information for the control, handling, storage and disposal of 'controlled' products that are used in the workplace. All 'controlled' products used in a workplace are documented in the Safety Data Sheets (SDS).
Safety Data Sheets
A Safety Data Sheet is an important document that summarizes the potential hazard(s) and the recommended safe work practices for the material.
View the Safety Data Sheets for Centennial College.
For hazardous materials emergencies call 1-800-451-8346.