Safety Watch App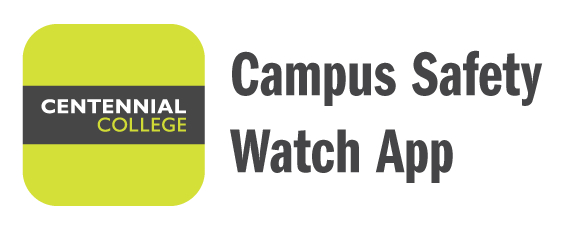 Download Now
In All Emergencies, Dial Ext. 2020 or 416-439-4357 (HELP)
General Service: 416-289-5000, Ext. 5240
Life Safety and Security Services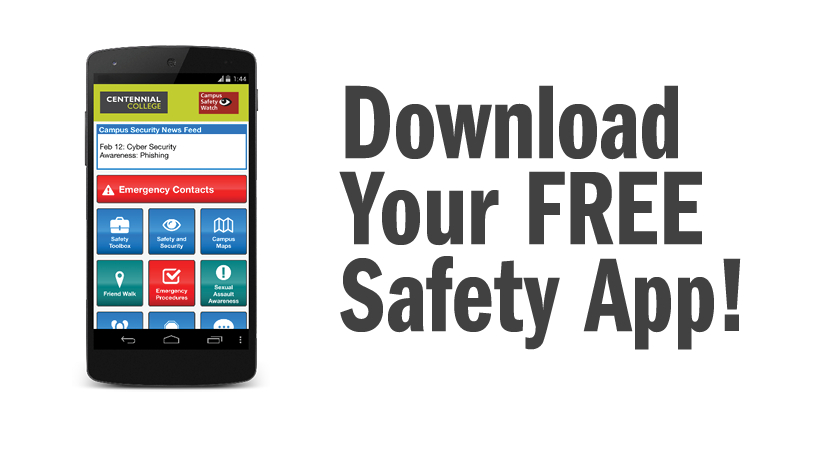 In all emergencies, call extension 2020 from any College phone or 416-439-4357 (HELP)
The role of Centennial College Life Safety and Security Services is to ensure that your time on campus is as safe and trouble-free as possible. We strive to be a leader in security services and emergency preparedness through community-oriented crime prevention and strategic partnerships with internal and external stakeholders. To keep our College community safe, we provide:
All employees, students, and users of services at Centennial College have a right to a safe working and learning environment – a right that is legislated in federal and provincial laws and Centennial College policies and procedures. For copies of these policies, please visit our College Policies page.
Along with these rights, come responsibilities. These responsibilities include but are not limited to obeying the general laws of the land, and treating Centennial and all members of the college community with respect and honesty. This also includes cooperating with college officials such as security, lab monitors and professors, and when requested, providing proper identification.