QUESTIONS
P.O. Box 631 Station A
Toronto, ON, M1K 5E9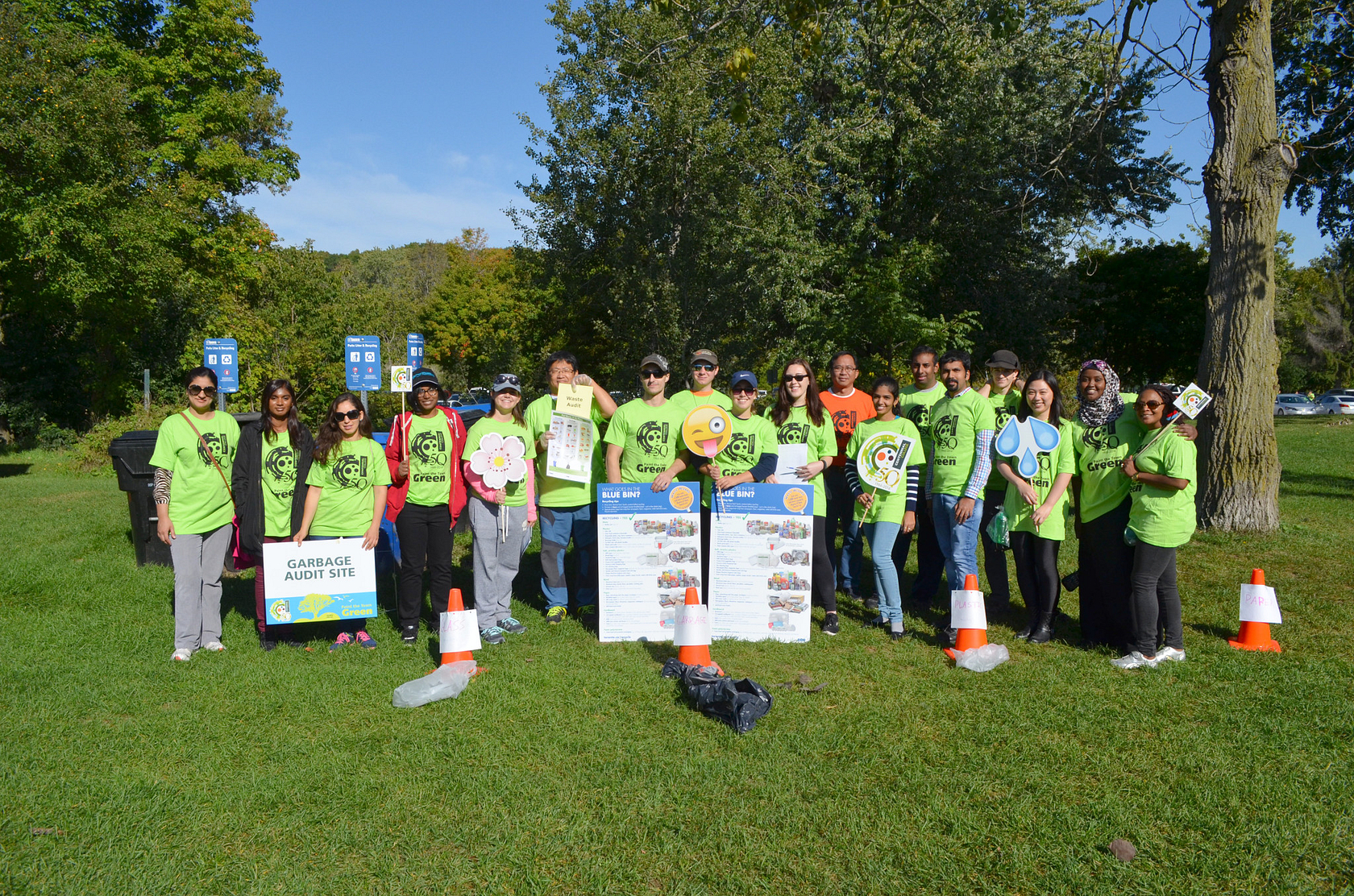 Centennial's Sustainability Influencers
Do you know a student, faculty or staff at Centennial college who is making a positive impact on the environment on campus and in the community? We would love to hear about their contributions no matter how big or small! Sometimes the smallest efforts can create the largest impact. From always bringing their reusable bottle, to implementing sustainable changes in day-to-day activities, to participating and organizing programs and events… we want to hear about how our Centennial community is promoting a sustainable culture!
Please contact sustainability@centennialcollege.ca and nominate a Centennial Sustainability Influencer today!
Living Planet Designation with WWF Canada
Centennial College is a founding partner of the Living Planet @ Campus program with WWF Canada. This program includes opportunities for students to obtain the Living Planet Leader designation, which recognizes the skills and experiences you amass while studying for your professional career that demonstrate your understanding and commitment to sustainability. Count yourself in and help deepen the practice of sustainability at our campuses.
Living Planet Leader is a self-guided certification. You can make it your own, finding opportunities on campus and in your community to make a difference. It will enhance your professional resume and further recognize your campus achievements as they relate to sustainability. You must complete actions in:
Campus, community or global volunteerism
Personal application of sustainability
Application of sustainability in academics
Leadership and teamwork
As a student, you have from the first day of the first year until three months following your final academic semester to complete and submit the requirements, earning your Living Planet Leader certificate.
Please contact sustainability@centennialcollege.ca if you are interested.
Submit an idea or question
We want to hear from you, whether you are a student, faculty or staff; your perspectives are valued and can help us shape how we can become more sustainable because sustainability is not a destination it's a journey!
Have you noticed something at the College that could be changed?
Are you interested in volunteering?
Do you have an idea for an event or program that could be implemented?
Please share your ideas with sustainability@centennialcollege.ca