QUESTIONS
P.O. Box 631 Station A
Toronto, ON, M1K 5E9
Waste Reduction Week
Waste Reduction Week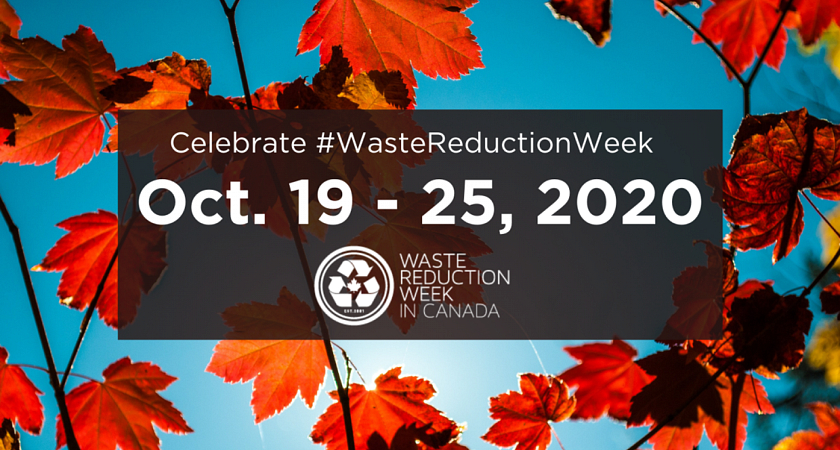 Date: October 19, 2020, toOctober 25, 2020
Venue: Online
Waste Reduction Week in Canada is here!
From October 19-25 2020 we will be celebrating our environmental efforts and achievements while also encouraging new innovative ideas and solutions. During this week and all year, Waste Reduction Week (WRW) programs empower all Canadians to adopt more environmentally conscious choices. WRW in Canada further provides information and ideas to reduce waste in daily living, creating solutions to the many environmental challenges we face including climate change, water pollution and preservation of natural resources.
This year's WRW theme is the Circular Economy and each day of the week offers a different focus, in which participants can learn, reflect and engage. We have rounded up some fun resources to get you started!
Circular Economy Monday
Textiles Tuesday
E-Waste Wednesday
Plastic Thursday
Food Waste Friday
Sharing Economy & Swap Repair Weekend
For a full list of events during Waste Reduction Week, click here!
Join the conversation, tell us how you are reducing waste at home and in your community, be sure to use #CCSustainability and #WasteReductionWeek.