QUESTIONS
P.O. Box 631 Station A
Toronto, ON, M1K 5E9
Waste Reduction
Waste Reduction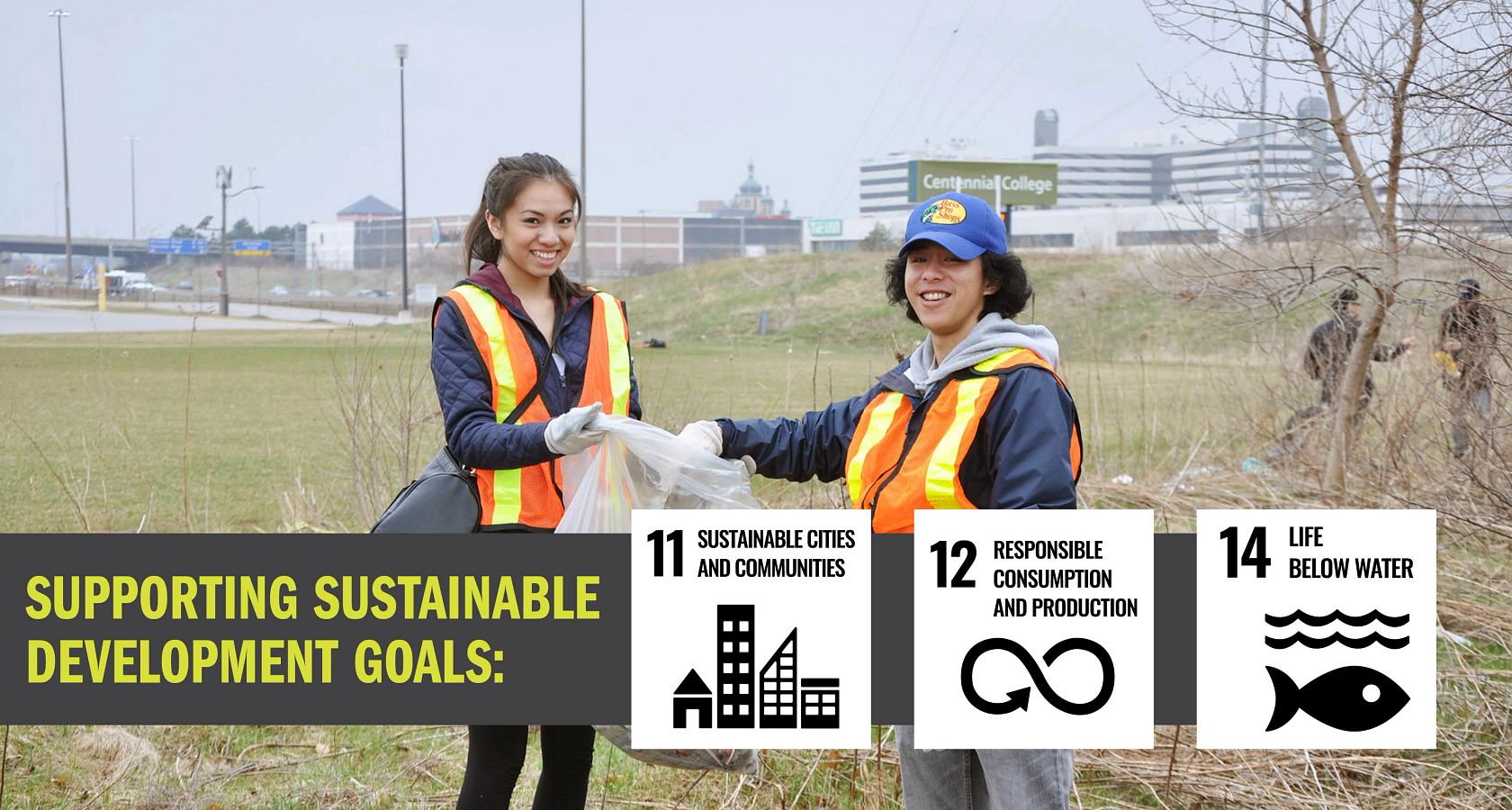 How We Support Sustainable Development
The Sustainable Development Goals (SDGs) are the world's blueprint for achieving a more sustainable and prosperous future for all, and Centennial is committed to turning these global goals into local businesses. By continually reviewing and implementing measures to lower our consumption and increase our diversion rates, we are proud to contribute towards:
SDG 11: Make cities and human settlements inclusive, safe, resilient and sustainable;
SDG 12: Ensure sustainable consumption and production patterns; and
SDG 14: Conserve and sustainably use the oceans, seas and marine resources for sustainable development.
For more information about the SDGs, you can visit our Sustainable Development Strategy.
Centennial Colleges' waste management program is focused on reducing the total amount of waste and recycling that is being generated across our five campuses while supporting the growth of our diversion and capture rates. We perform comprehensive yearly waste audits at all five of our campuses, which provides details on the total amount (by weight) of waste sent to landfill as opposed to those materials sent to recycling and composting facilities. This information is used to create a yearly Waste Reduction Work Plan so that we can make continuous improvements to our recycling programs and monitor their effectiveness.
Our Waste Reduction Initiatives: