Launching a Career in the Changing World of Advertising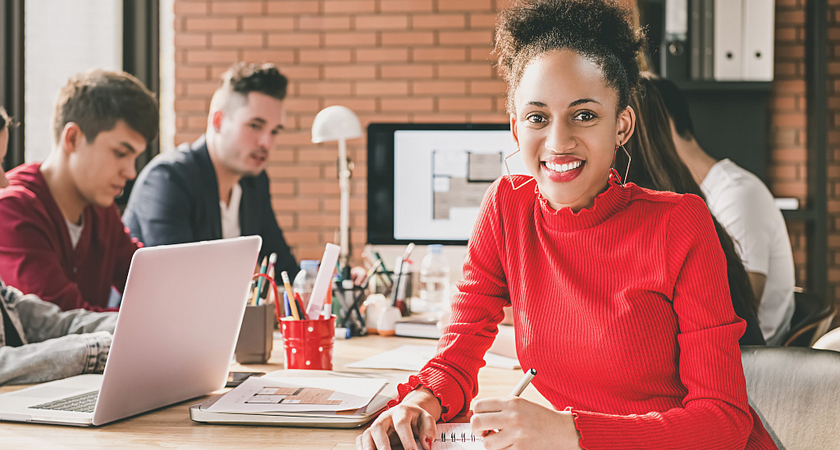 Corporate social responsibility isn't just a buzz phrase. Today, it's part of many advertising agencies digital strategy. With consumers more in control of the media and how they consume it, traditional and digital advertising professionals are increasingly seeking ways to engage consumers directly.
Take, for example, corporate voices' support for the Black Lives Matter movement in America. While the New York Times reports that many companies have, traditionally, been wary of conflict and afraid of offending their customers and associating their brands with sensitive subjects, major companies such as Nike, Twitter, Citigroup, Netflix, WarnerMedia and Ben & Jerry's quickly aligned themselves. It's just one example of advertising's changing ability to shape narratives and how it requires professionals in advertising jobs to navigate the industry in innovative ways.
Here are two other ways advertising is changing in 2020 and beyond.
Privacy Concerns: At some point, it is likely that you've muttered to yourself, "I swear my phone is listening to me." This typically happens after we have a conversation with someone about a brand or product and relevant ads begin popping up on our social media feeds. It also calls into question the issue of privacy, which is important in digital advertising because social media ads are highly targeted and businesses are eager to collect more in-depth insights about their target audiences. Business.com points out that as part of their digital strategy, some companies allow users to opt out of targeted ads, which mainly applies to tech-savvy users and those who remember to set the privacy settings across all of their devices. The key to ethical marketing, reports Business.com, is to get voluntary consent from users versus tracking users without their knowledge. Online quizzes and interactive content are popular alternatives because they allow professionals in advertising jobs to collect more 'real' data about user preferences and personalities.
Online Isn't the Only Advertising Hotspot: What have you done during the pandemic lockdown besides scroll on social media? Chances are, many of us streamed a movie or show on one of the many available options — directly to our TVs. According to IAS Insider, the continued growth of connected TV (CTV) was the fourth-highest priority of professionals within advertising jobs. On average, reports IAS Insider, U.S. consumers are watching more than an hour of subscription over the top (OTT) video every day. What's OTT? Simply, streaming that takes place over the top of closed infrastructure without requiring users to subscribe to a pay TV service. Also, according to eMarketer, there's been a 23 per cent increase in time spent streaming OTT video compared to 2019. eMarketer projects a 25.2 per cent increase in CTV ad spend for 2020.
What It Means for Professionals: The rapid changes require professionals in both traditional and digital advertising to stay relevant by obtaining the most up-to-date knowledge. At Centennial College, various advertising programs cater to those already working in the advertising field or those with previous post-secondary education looking to upgrade or update their skills. Among them are: Advertising – Media Management, which is all about the media planning and buying field within the advertising and communications industry. It focuses on developing expertise in reaching target audiences with creative messages, building negotiation skills, expanding knowledge of emerging media, and mastering traditional and digital advertising's syndicated research databases and software. Advertising – Creative and Digital Strategy, meanwhile, addresses the high demand for creators in the digital advertising and marketing field. It focuses on creative digital strategy, writing, developing creative concepts, art direction, collaboration, presentation and entrepreneurialism.
By Izabela Szydlo