A new you for the New Year: How Centennial College can help make it happen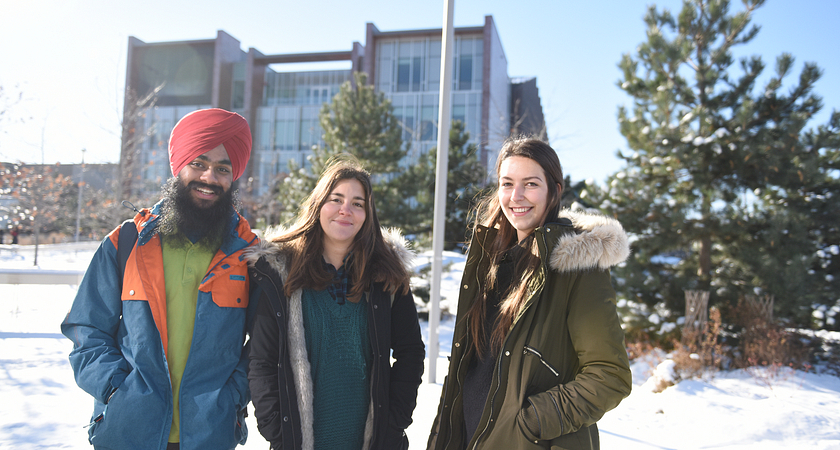 A new year means a fresh start. When the clock hits midnight on December 31st, many people make resolutions about what they're going to do the following year. While there's plenty of possible commitments to make, they usually come down to self-improvement. Well, if you're a student at Centennial College, we offer resources to help with that self-improvement. If you're looking to better yourself in the coming year, here are the services you can take advantage of to develop yourself.
Save Money
Have any savings goals for the coming year? Or maybe you just want to manage your money better? Well, you can start by checking on Centennial College's list of Scholarships and Bursaries, and making sure to apply for anything that might fit your needs. Even if you applied when you started school, there might be some new ones, and it's always good to have another look. Piles of cash are left every year in unclaimed scholarships and bursaries, after all.
Work on your Career
Are you graduating soon? Don't wait until school's over to get started on your career. The New Year is as good of a place to start as any. For that, you need to enlist the help of our Career Services and Co-Operative Education department. You can connect with an employment advisor to plan your career, review your résumé, and even conduct a mock job interview.
Get in Shape
It's the oldest New Year's resolution, and the one most people give up on after a month or two. Well, it's easy to actually keep that resolution as a Centennial student, because you have free access to our Athletic and Wellness Centre at Progress Campus. If you're not an exercise pro, and have no idea where to start, then here's an idea: Take advantage of our personal trainers to develop a workout routine you can stick with. They'll start you out on the right foot. Or take a class, and learn new, fun ways to get in shape, enhancing your mind along with your body.
Travel More
If you want to see the world, you don't have to take time off of school. Instead, you can participate in one of our Global Citizenship & Equity Learning Experiences. GCELEs are 10 to 14-day service-learning projects that help prepare you to be a leader of positive social change in our interconnected world. GCELEs are diverse not only in their destinations, but also in their design, strategy and intended goals. Previous trips have seen students go to Kenya, Cuba, Costa Rica, and Brazil. In the New Year, you could travel to someplace equally far and exotic. Our GCELES are guaranteed to change you!
There's plenty of ways to improve yourself in the New Year, and those improvements can start where you go to school. There's plenty of services and opportunities to help you become a new, better you while you work on developing your career, and all you have to do is look for them, and take advantage of what you find.
By Anthony Geremia