QUESTIONS
P.O. Box 631 Station A
Toronto, ON, M1K 5E9
College Improvements
College Improvements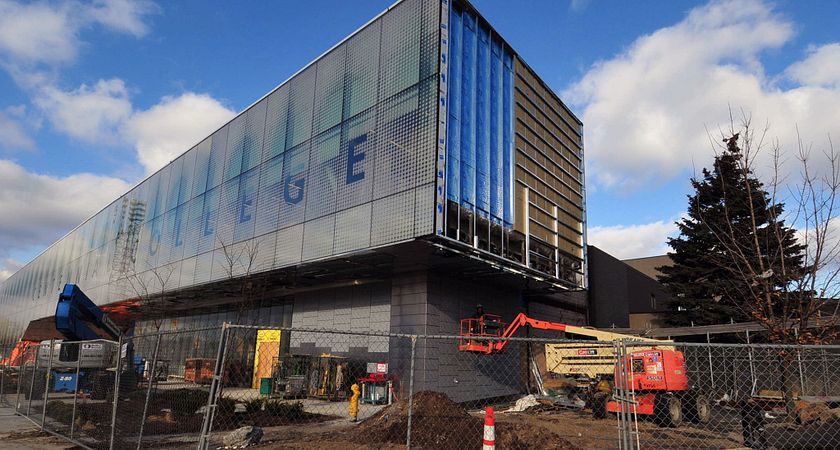 Centennial College's Strategic Campus Plan represents academic, residential and commercial development across Centennial's major campuses, to accommodate increasing student enrolment and the increasing academic programs that come with them. Most recently, we completed construction of the Centennial Residence and Culinary Arts Building at the Progress Campus in 2016.
Before that, the College opened its new Library and Academic Facility at its Progress Campus in 2011 and the repurposed A Block building at the Progress Campus in 2010.
Meanwhile, the college's plant operations provide a range of services performed by the department including building operation and maintenance, landscaping, snow removal, custodial services and environmental sustainability among other facility-related functions, while the Purchasing Department of Centennial College provides functional management, leadership, and policy direction for procurement activities.
Centennial College's campuses and facilities are transforming and improving alongside the College's developing programs and its one mission: Educating students for career success.