QUESTIONS
P.O. Box 631 Station A
Toronto, ON, M1K 5E9
President's Biography
President's Biography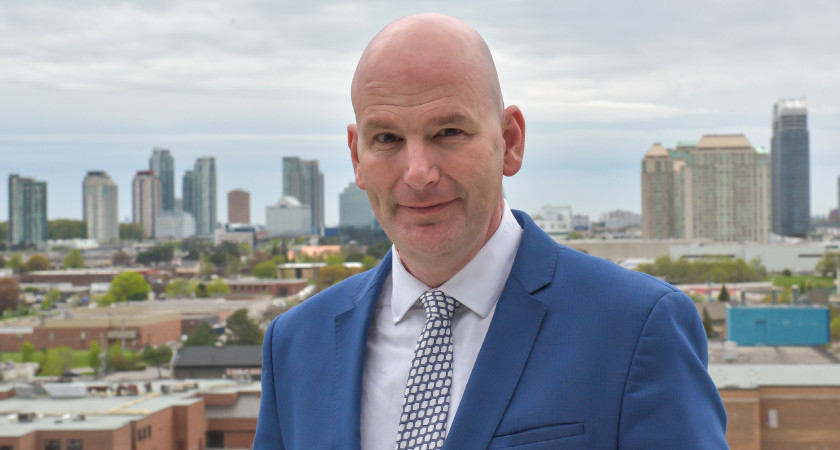 Whether launching Strategic Enrolment Management initiatives, enhancing access and inclusion, or embedding principles of wellbeing, employability and leadership in everything we do, Dr. Craig Stephenson's vision centres on the student experience. He has achieved this by leveraging the exceptional talents of Centennial's multi-disciplinary teams, creating safe spaces for open and creative dialogue, and inviting students and colleagues to inject their own colour and ideas into the template.
Since joining Centennial in 2008, first as Dean of Students and later as Vice President Student and Community Engagement, before beginning his Presidency on August 26, 2019, Craig has introduced service innovation, evaluation and quality improvements that have made a significant impact on the College. Centennial's student and registrarial services have led the GTA colleges in KPI scores, and domestic recruitment has been revitalized. In addition, the College has launched a cutting-edge developmental advising model and a suite of health and wellness services, Indigenous community relations have been strengthened, and a historic Memorandum of Understanding has been signed with the Student Association.
With his inclusive leadership approach, trademark enthusiasm, and a shared commitment to the principles of global citizenship, equity and inclusion, it came as no surprise to hear that Craig Stephenson was named Centennial's seventh President.