Safety Watch App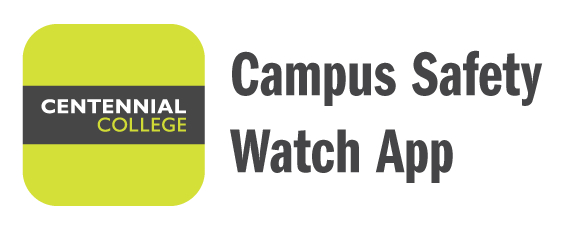 Download Now
In All Emergencies, Dial Ext. 2020 or 416-439-4357 (HELP)
General Service: 416-289-5000, Ext. 5240
Use of Cannabis Policy
Use of Cannabis Policy
Centennial College is obligated to provide a safe and healthy working and learning environment for its employees, students, affiliates and guests. Notwithstanding its legalization in Canada, cannabis consumption can be impairing and can affect an individual's judgement (similar to the consumption of alcohol) and one's ability to meet work and learning expectations. The College is committed to a preventative approach to the potential harms of cannabis in the working and learning environment and adopts a health-focused approach, in addition to policy and procedural approach. As such, the College prohibits cannabis consumption in all forms on College property, with an exception for those who have medically endorsed authorization to use cannabis for medical purposes.
Please view the Smoke-Free Policy and Use of Cannabis Policy
Policy
The growing, preparation, baking and/or consumption in all forms (eating, smoking, vaping, etc.) of cannabis is prohibited on College property, including College residences, or at College activities.
The display, promotion, sale or offering for sale, sharing or distribution of cannabis products is prohibited on College property, including the College residence, or at College activities.
The College will provide reasonable accommodation for medical cannabis users in accordance with the College's accommodation policies.
Employees and students shall disclose impairment in the working or learning environment related to their use of cannabis that may pose a risk to the health and safety of themselves and others.
The health and safety of College community members is a prime consideration in the development and implementation of this Policy.