QUESTIONS
P.O. Box 631 Station A
Toronto, ON, M1K 5E9
Bookstore
Bookstore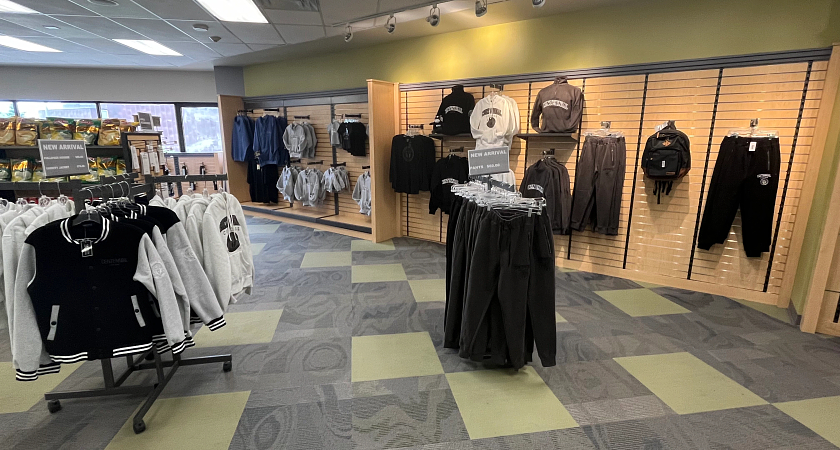 Looking for textbooks and college apparel?
Centennial College's bookstore has all the textbooks and supplies you'll need for your studies, along with college-themed clothes to show your school spirit.
The bookstore has different hours depending on the time of the year, and extended hours at the start of each semester to give you time to get your books. Call ahead to find out the specific hours.
Insta-cash on your card: Bookstore buyback program
No matter where you bought your books, we'll buy them back based on current market value.
Avoid the lines and shop online
You can shop at Centennial College Bookstore online for your convenience. If you shop online, your purchases can even be shipped to you.