Questions
Help Desk Call Centre
416-289-5280
Monday-Friday: 8:00 am to 6:00 pm
Client Support Counter
Ashtonbee - Room B-148
Progress - Room B3-15 
CCC - Room 155
Morningside - Room 328
Technology in the Classroom
Technology in the Classroom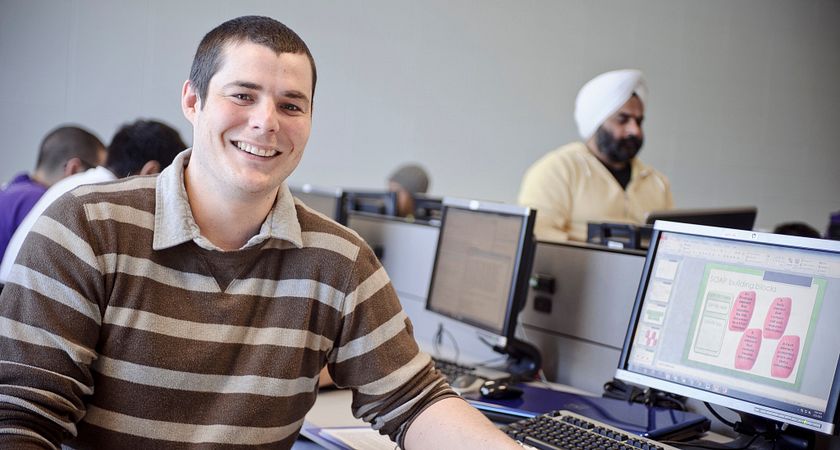 Centennial College's Information Technology Services department provides and maintains the technology to support teaching and learning. Our services include computer and network support, printing, audiovisual assistance, telephone, administrative systems and portal access.
Audiovisual Media
AV Media equipment can be used for college-related activities on the campus where it was booked.
College Computers
The College has nearly 2100 computers (both Windows and Mac) in 100 general and specialty labs across all campuses, all available for students to use
Classroom Features
There are 153 smart classrooms throughout all campuses. which feature multimedia equipment linked to a ceiling mounted projector, for delivering presentations.
Printing
Every computer lab is equipped with printing facilities so you can easily print your assignments.
Wireless Connectivity
All students have access to the College's network services, including the internet, printing, course software, data directories and storage space.
Click here for more information on the services available.
Need Help?
If there are any problems or concerns, our representatives are available to help by phone at 416-289-5280 or toll free within North America at 1-866-694-7484 or by e-mail at helpdesk@centennialcollege.ca.