Questions
General Inquiries
416-289-5000, Ext. 2600
For more information,
visit the library website.
Student Spaces on Campus
Student Spaces on Campus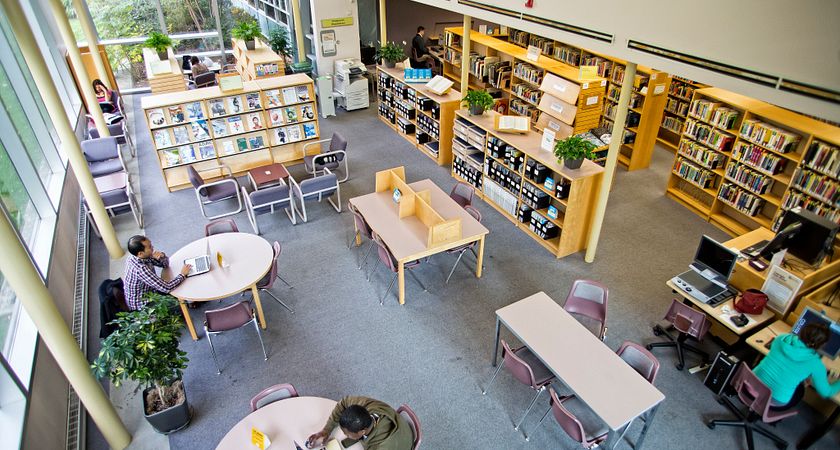 Centennial has plenty of study areas where you can complete assignments or prepare for exams. If you need a quiet place to concentrate between classes, these study areas are it. They also have a wireless Internet connection to further improve your learning experience.
Ashtonbee Campus
The mezzanine level (you can find it outside the auditorium) is a quiet study area equipped with wireless connectivity. Right next to this space is a computer lab, perfect for study groups and online research.
The Student Association building offers a comfortable atmosphere for you to study, browse, and meet with friends.
Progress Campus
The Library has open-access areas for group study and is quiet enough for individual study in the early morning and evening.
The Student Association building has tables and chairs in its lounge and computer workstations on its main floor. There is also a group study area containing round tables and chairs close to the main entrance.
Story Arts Centre
Room 243 on the second floor has seven open MAC workstations, as well as a round table and a few armchairs, which are perfect for study group meetings and getting extra work done before or after classes.
Some programs provide work/study rooms for their students complete with computers and printers.
Morningside Campus
The Commons area, located directly outside of the Library, offers an open-concept space with round tables for individual and group work.
The Student Association Lounge offers space for individuals and groups.