Questions
Ashtonbee Campus
416-289-5000, Ext. 7230
Morningside Campus
416-289-5000, Ext. 8020
Progress Campus
416-289-5000, Ext. 5430
Story Arts Centre
416-289-5000, Ext. 8600
Peer Tutoring
Peer Tutoring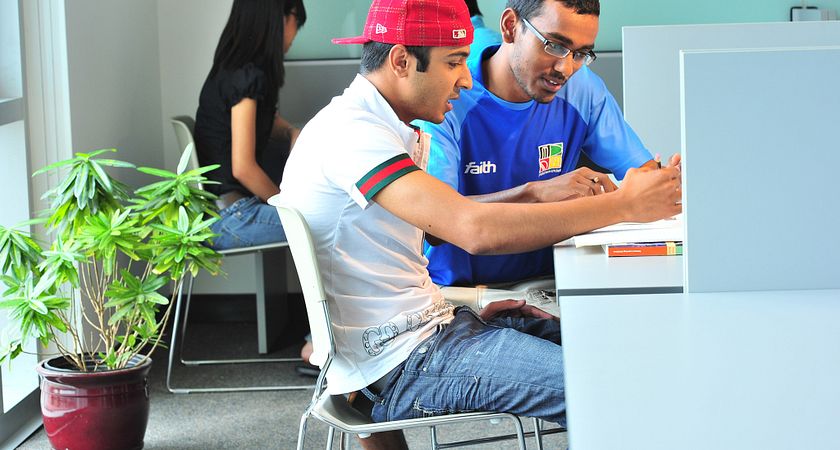 Centennial College looks after students in every way possible and even has students looking after each other. That's why the College offers peer tutoring. If you're having trouble with a specific course, you can get help from senior students that have been recommended by their department.
Anyone that's enrolled in the College can use this service for free. There's also extra support for students with learning disabilities.
Peer tutoring programs are available one-on-one or in small groups.
For more information, to book a tutor, to schedule or cancel an appointment and for guidelines requiring tutoring, visit the Learning Centre.