Safety Watch App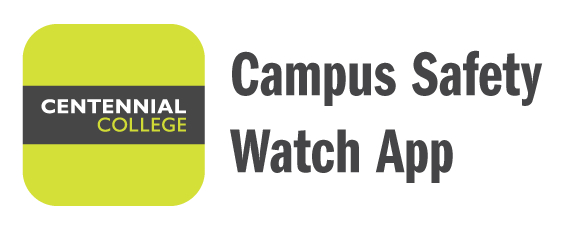 Download Now
In All Emergencies, Dial Ext. 2020 or 416-439-4357 (HELP)
General Service: 416-289-5000, Ext. 5240
Emergency Procedures
Incident Management System
An emergency is a sudden, generally unexpected occurrence or event with circumstances demanding immediate action to prevent death, serious injury and non-disruptive property damage. Emergencies are classified as minor, moderate or major and the Incident Management System (IMS) is activated accordingly.
Minor Emergency
A minor, localized department, building or campus incident that is quickly resolved with existing College resources or limited outside help. While there may be some damage or interruption, the conditions are localized and the Emergency Operations Centre activation is not needed.
Moderate Emergency
A moderate emergency is a department, building or campus incident that can be resolved by on campus response teams, with or without assistance from emergency services. This emergency has a limited duration and moderate impact to the operation of the campus with some support from the IMS Group is likely needed.
Major Emergency
A major emergency may be a single or multi-hazard situation that requires a coordinated response both within the outside of the College. Or a major disaster or imminent threat involving the entire campus and or surrounding community.
Reporting Emergencies
It is important that you follow these procedures when reporting an incident:
Emergency Phone Numbers:
Police, Ambulance, Fire: (9) 911
Campus Security (Free call from any campus payphone or your cell phone):
Use a Yellow Emergency Phone
Emergency Ext. 2020
Emergency Help-Line 416-439-4357
Residence
Dial '0' for the Front Desk or the Emergency Help Line 416-439-4357 (HELP) for Campus Security.
When making an emergency call, state
Your name
Your location (e.g. Progress Campus, Room C116)
Nature of the emergency
When calling 911 from a College extension, you may dial 911 directly for emergency services. It is essential that Campus Security be notified of all emergency situations at emergency Ext. 2020 or Emergency Help Line 416-439-4379 (HELP) so they can respond and direct emergency vehicles and personnel where needed.