Safety Watch App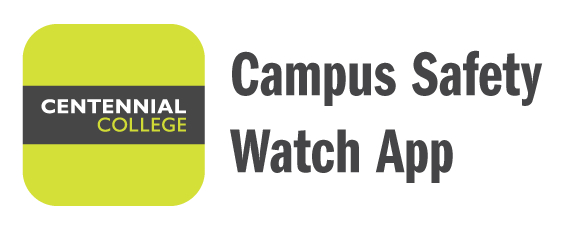 Download Now
In All Emergencies, Dial Ext. 2020 or 416-439-4357 (HELP)
General Service: 416-289-5000, Ext. 5240
Emergency Management
The College has adopted an all hazards approach to emergency management and is dedicated to the life safety and security of its community. The College has developed a comprehensive Emergency Management Program that:
Protects human life and prevents and minimizes personal injury
Protects the environment
Prevents and minimizes damage to campus facilities and physical assets
Ensures business continuity
Restores normal College operations
In order for this policy and program to be effective community members are required to familiarize themselves with and follow posted and published emergency procedures.
This policy demonstrates the College's commitment to establishing an Incident Management System and defines the roles and responsibilities of key stakeholders tasked with developing an Emergency Management Program. It also establishes the College's due diligence to emergency management and resilience, as well as its commitment to the life safety, security and well-being of the community and environment. The policy further defines the Emergency Management Program established by the College to ensure the responsibilities and functions necessary to fulfill all essential components of effective planning, prevention, mitigation, response, continuity and recovery.
Incident Management System
Centennial College has adopted the Incident Management System (IMS), a standardized, on-scene structure, all hazards approach; a comprehensive international, national, provincial system that is applicable to all jurisdictional levels and across functional disciplines. The intent of IMS is to be applicable across a full spectrum of potential incidents and hazards scenarios, regardless of size or complexity.