Safety Watch App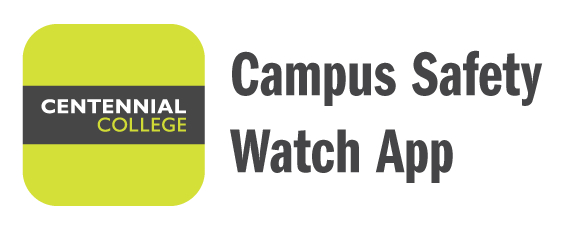 Download Now
In All Emergencies, Dial Ext. 2020 or 416-439-4357 (HELP)
General Service: 416-289-5000, Ext. 5240
Medical Emergency Procedures
A Medical Emergency can range from a serious life-threatening situation (i.e. heart attack, head injury, significant loss of blood, seizure) to a minor cut, scrape or someone not feeling well. In all cases, Campus Security should be contacted for assistance.
For emergency situations where the victim cannot attend the Security Office or is not conscious
You may call 911 directly – this decision must be made on site and is dependent on the patient's condition. The internal phones are designed to call out to 911.

Call Campus Security – they need to know where to direct Emergency Services and will attend your location. You can reach Campus Security by calling Ext. 2020, 416-439-4357 or use a Campus Yellow Emergency Phone

While waiting for the arrival of Campus Security and Emergency Services, keep the crowd well back from the area around the patient and make sure there is a clear approach route. Only provide First Aid if you are trained and currently certified.
For all other first aid and medical situations, visit the Campus Security Office. All security operatives have first aid training to assist and First Aid supplies.