Safety Watch App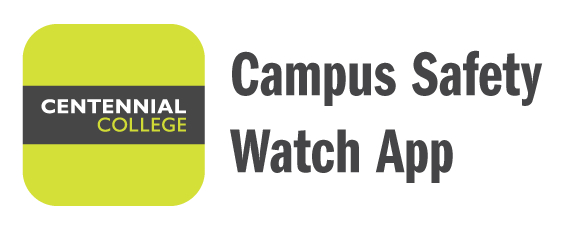 Download Now
In All Emergencies, Dial Ext. 2020 or 416-439-4357 (HELP)
General Service: 416-289-5000, Ext. 5240
Pickering Nuclear Contingency Plan
Under the Pickering Nuclear Contingency Plan, Progress Campus serves as the Emergency Control Centre (ECC). The ECC is used to coordinate and decontaminate emergency services personnel who are responding to and returning from the emergency area.
According to the plan, Centennial College is responsible for the following
Closing the Progress Campus (suspending classes and regular business operations and fully evacuating the campus and parking lots)

Providing essential College staff to maintain the plant operations, provide telecom support

Provide campus security support function for the site with Toronto Police Services.
In the event that the College is notified that the plan has been enacted
The College will suspend normal operations

Emergency Preparedness Officers may be called to assist with the evacuation of the campus and with the securing of the campus