QUESTIONS
P.O. Box 631 Station A
Toronto, ON, M1K 5E9
Food
Food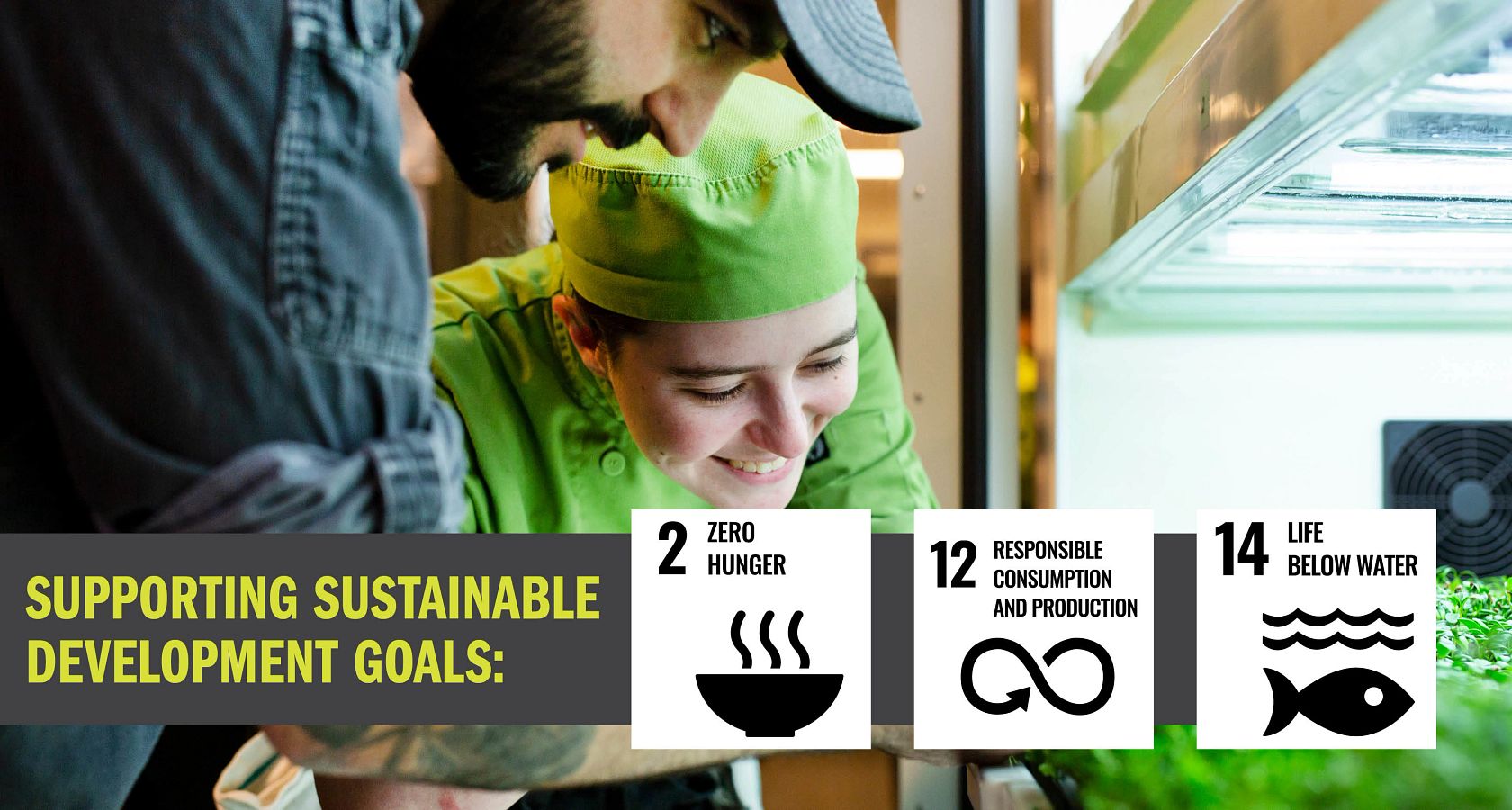 How We Support Sustainable Development
The Sustainable Development Goals (SDGs) are the world's blueprint for achieving a more sustainable and prosperous future for all, and Centennial is committed to turning these global goals into local businesses. By working with our partners and the college community to implement a variety of sustainable food initiatives, we are proud to contribute towards:
SDG 2: End hunger, achieve food security and improved nutrition and promote sustainable agriculture;
SDG 12: Ensure sustainable consumption and production patterns; and
SDG 14: Conserve and sustainably use the oceans, seas and marine resources for sustainable development.
For more information about the SDGs, you can visit our Sustainable Development Strategy.
Sustainable Food
Centennial College is committed to working with our community to support the diversity of food options on campuses, the sourcing of local food, and supporting on-campus food initiatives that educate and engage staff and students, including our culinary programs and events, and our on-site community gardens. We have also established college committees that are tasked to continually look for opportunities to improve food services on campus and work to address issues of food insecurity that are being felt mostly by our student populations.
Sustainable Food Initiatives:
If you have questions or would like to learn more about any of these initiatives, feel free to contact sustainability@centennialcollege.ca