A checklist for international students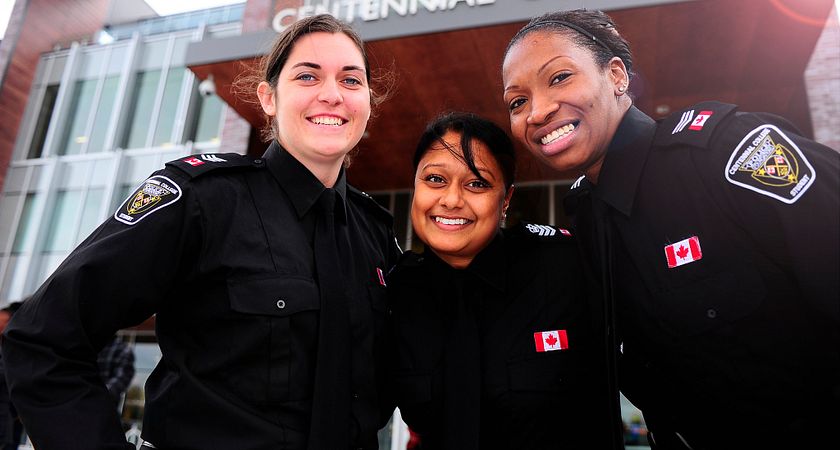 >
One of the most diverse colleges in Canada, Centennial College has been welcoming international students for over 40 years. It has been working with students from inside the college and abroad. With high demand and success of past students, it built satellite international offices around the world, with currently nine locations in the following countries: China, India, South Korea, Turkey, Panama, and Mexico.
Although the college is familiar with the international student process, the students themselves may feel some anxiety, especially with the cultural differences they may experience when moving to a new country for the duration of their studies. Fear not, the International offices will aid in the application process and help students cope in a new school and country. Once you have selected a program, you will need documentation for educational and travel purposes. Here is a check list of tasks to complete:
Confirm your decision with a Centennial representative in your region
Contact your International Centre manager in your region or an International Center representative in the college to ensure you will have the correct paperwork and the proper timeline to start your program. Every country and student situation varies, so it is best to know about your specific situation first-hand.
Apply for a study permit
The study permit takes about four months for approval, so make sure you apply at least five months before the start of your program. Since there are three semesters in a school year, most programs start in September, January, and May.
Provide secondary school transcripts and other transcripts
Students from any country will require to provide a secondary school transcript. This will prove completion of high school and can determine the program admissions. Additionally, college and university transcripts are required for applicants to graduate certificate and fast track programs.
Complete English proficiency tests
An English language exam is mandatory for students who live in countries that do not have English as an official language. However, it is recommended to be completed by all international students. Centennial requires a satisfactory test score on both tests: IELTS (International English Language Testing System) and TOEFL (Test of English as a Foreign Language). These tests will serve as proof of your English language proficiency, which is an indicator of which English courses you should be placed and if you require further language-specific studies.
Complete the application form
You can find the application form online on Centennial's website or with the help of your International Student representative in your country. It would take about 14 business days to process an application. Once your application and supporting documents are received, Centennial's Admission Officers will review your application and you will wait for a mail about the assessment of your application, whether you are admitted or declined for the program. If you have not received any communication for 5-7 days after applying, contact the Admission Officer representing your country.
If you have an international student status, but currently attending a Canadian high school, you must follow the international student application process and complete the appropriate forms. Contact or visit our International Education Office at Progress campus for more details.
Centennial College has over 80 languages spoken within its campuses and has at least 100 ethno-cultural groups represented. Although international students may experience homesickness and some culture shock, there are plenty of students, both international and domestic, who will have similar cultures and interests as international students. The college has its International Education office at its main location at Progress campus to assist international students studying at Centennial.